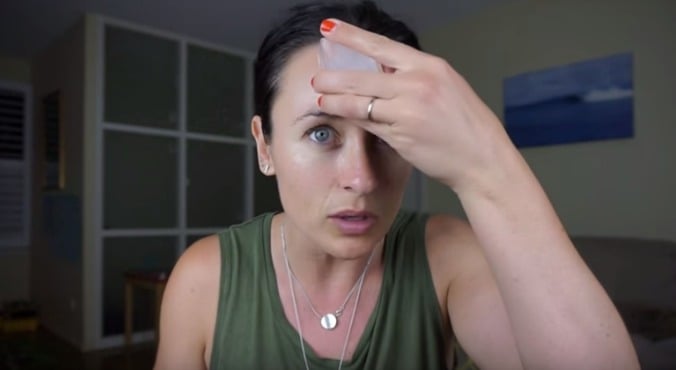 Image: supplied.
So this little lifestyle hack has been doing the rounds as the next greatest beauty trick. They claim using ice as a primer tightens pores so your makeup goes on smoothly.
So, naturally, I thought I'd give it a try. Why not find something to replace yet another tube of something-or-other in my bathroom cabinet?
But it ain't that pretty.
One second in and the ice was melting, it's freeeezing cold and literally numbs your face. (Post continues after video.)