Bec Judd is no stranger to pregnancy. She's had three pregnancies and now has four beautiful babies to show for it.
She's learnt a lot along the way, but there are still a few things she has questions about.
In the latest episode of pregnancy podcast Hello Bump, Judd and her co-host Monique Bowley threw all of her questions at resident obstetrician Dr Joseph Sgroi, including the surprising way a brewing bub can affect your beauty regimen.
Listen: Rebecca Judd and Monique Bowley find out all the answers to your burning pregnancy beauty questions. Post continues after. 
"What about hair dye? Are you allowed to bleach your roots?" Judd asked.
"The amount of hair dye that's actually in – and this is permanent or semi-permanent hair dye – that's actually absorbed by the scalp is actually very low," says Dr Sgroi.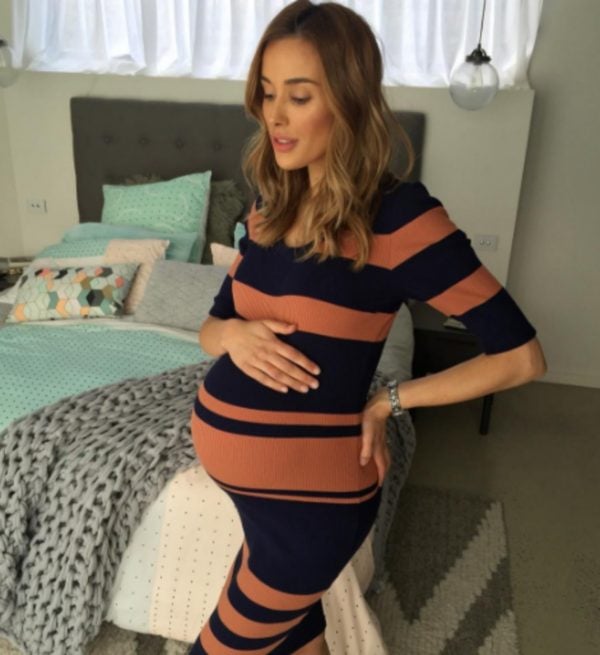 "If you've got an irritable scalp then you probably don't want to be using a hair product but getting foils in the first 12 weeks is absolutely fine."
From then on, he says the likelihood of the baby getting any amount of the chemical is low.
"I say to my patients around three to four dyings of the hair during pregnancy is absolutely fine."
Another common question is tanning - the fake kind of course.