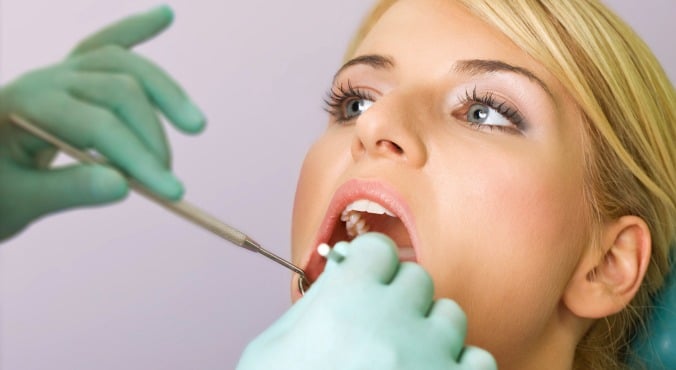 Image: iStock
If sitting in a hair salon chair awakens the compulsive liar within us all, lying under a dentist's lamp draws out all our deep-seated paranoia.
This might be because, unlike having your hair done in front of a huge mirror, you can't see what's actually happening inside your mouth during a dentist appointment. It might also be because dentists are often unfairly slapped with the 'scary masochist' label.
RELATED: Sorry, but your hairdresser totally knows you're lying about these 8 things.
There's also the fact it's rather hard to hold a conversation when someone's fingers are inside your mouth, so you tend to endure a lot of silence (punctuated by the odd squelching, scraping or um, drilling noise).
A lot of questions silently float through our minds as we lie there trying not to bite down on our specialist's fingers. Am I swallowing too loudly? Is it obvious I ate a whole block of Caramello last night? Is my breath heinous right now?
RELATED: The 4 fancy dental products that aren't worth the money – and 3 that are.
I collected a handful of awkward toothy questions from my colleagues and presented them to Sydney-based dentist Dr Jenna Cutting, who was more than happy to answer them. Here we go...
1. Can you tell we're lying about how often we floss? Or get checkups?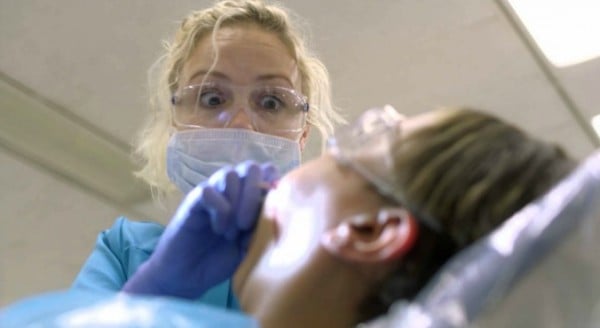 "Generally, the telltale signs are gingivitis (inflamed gums) and tartar or calculus formation on the teeth. If you don't floss, the plaque in between the teeth tends to cause inflammation of the gums with puffiness and bleeding. It's important to have your check ups to make sure there is no underlying disease."