Right now I am planning a camping holiday over Easter.
In my head, it's going to be sunrises from the van, beachside dinners and exploring hidden nooks along the Australian east coast.
Then I watched Celeste Barber's Instagram stories and had a sudden realisation: holy no, what am I doing?
Camping is an actual cluster****.
Speaking of travelling, which horoscope are you at the airport? Post continues after video.
Celeste and her family are currently four nights into a campervan trip around New Zealand.
It looks great.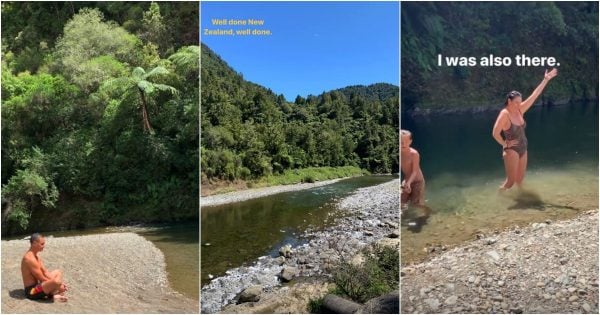 But it also looks like bloody hard work.
"We've been in a campervan in New Zealand for four nights. Where am I supposed to put my s***?" said Celeste in a moment of frustration on Instagram.
"And these are just the jackets," she gestures to a pile in the corner.
"How do people go... let's get a campervan with our three maybe four kids and travel around Australia for 12 months? How do they do it?! Where do they put their s***? I'm freaking out!" she tells the camera.