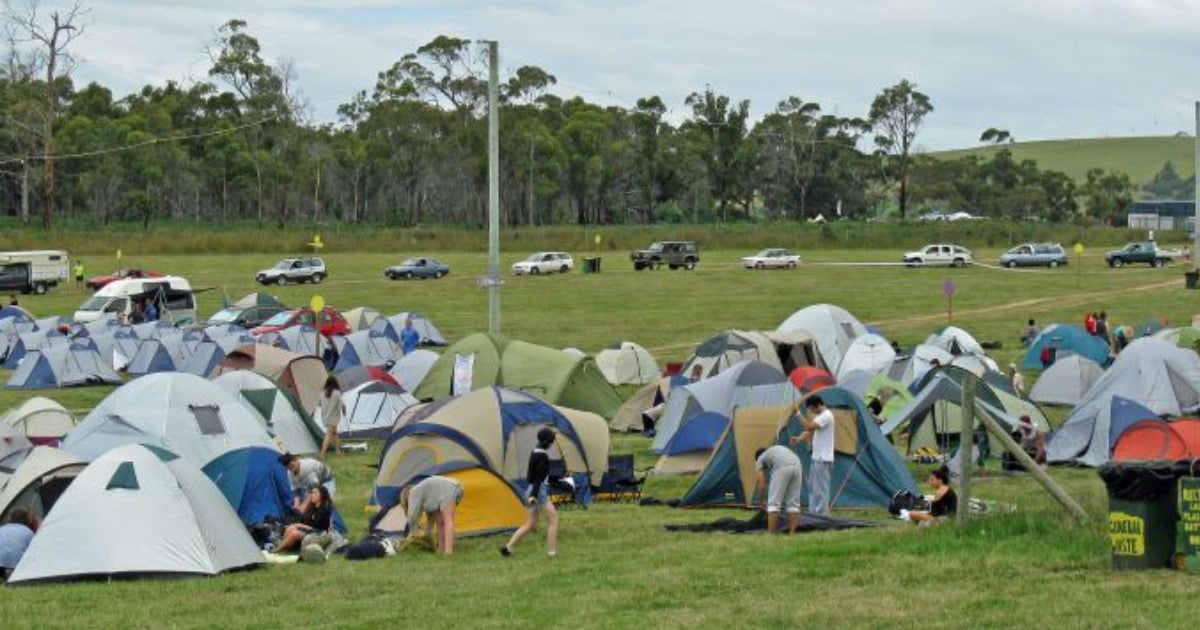 By Carol Rääbus
From swagging to glamping, Australians love to go camping.
While camping styles may differ, there are common etiquette guidelines to follow to make everyone's experience that little bit better.
We asked people on ABC Radio Hobart's Facebook page.
Respect other campers' space.
"Don't pitch a tent too close to anyone else," Mandy Wood said.
Getting away from it all for a weekend camping for many means getting away from other people.
Of course, on a busy weekend it is not always possible to set up camp isolated from other campers, but keeping a respectful distance is important.
"Respect other's space and keep noise down. Be courteous and kind to your fellow campers." Chris Harris added.
Another common etiquette tip shared was to not walk through another person's campsite if you can avoid it, even if it is the shortest way to the toilets or the beach.
"Be mindful where you shine your torch," Grant Buchan said.
Keep the noise down, especially if you have a generator.
"If you have a generator, think of others and use sparingly before 8:00am," Mandy Burbury advised.
While a generator might make camping easier, the noise and smell of it can drive your fellow campers bonkers.
"Leave the generator at home," Macca Green said.
Tents are not good at stopping noise, so it is important to be aware of how much noise you are making, particularly later at night or first thing in the morning.
And though a sing-song round the campfire may be fun for you, your guitar playing might be to everyone's liking.
"If you want to have a party, do it on private property. A campsite is not the place for it," Daniel Baldwin said.
"Your music might not be my music. Put your headphones on if you don't like talking," David Wyatt added.
Take only photos, leave only footprints.
Perhaps the biggest camping no-no is leaving behind rubbish or cutting down or taking plants from the area.
"Only thing you should take away from camping is photos. And only leave footprints," Nicole Maroney said.
"Use whatever toilet facilities there are, or bury your poo and toilet paper," Bev Allen said.