Not to be overly dramatic, but we think Margot Robbie's little brother, Cameron Robbie, might be having a quarter life crisis. Maybe.
There was a delayed flight, a bit of an Instagram stories rant and to top it all off he said that he might be unemployed very soon?
The 23-year-old filmed himself ranting while driving back from the airport and said that he was in a bit of "a mess" right now.

"I'm going to get fired. I can't get fired because I don't have a job in two weeks because it ends," he said, and implied that his contract might not get renewed.
"I have fun though," he said, ending his rant on a optimistic note… we think.
At the moment it's believed that he's working as a producer for Foxtel's Gogglebox, and has recently been doing promotional and presenting work for MTV and was seen on the Love, Simon red carpet.
He also dropped in to interview Margot Robbie and Elizabeth Debicki for Peter Rabbit, so maybe he's hinting at more future presenting work.
However, despite having an Oscar-nominated movie star for a sister, it seems like Cameron still keeps his lifestyle humble.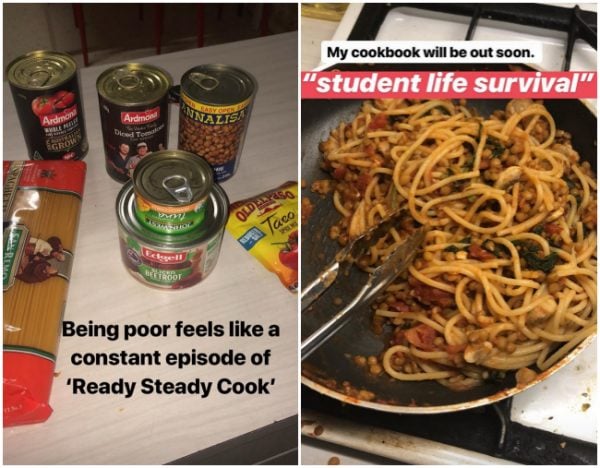 Although his Instagram follower count hits over 56 thousand, apparently his go-to meal can be sourced in the 'canned goods' section of a supermarket.
He captioned the before and after photo of his meal with, "being poor feels like a constant episode of Ready Steady Cook" (which any uni student will know to be true), and "My cookbook will be out soon. Student life survival."
From what we've seen of Cameron Robbie on social media and on camera, he's got a pretty great sense of humour, so we can also assume that this is all just a bit of light banter.
Speaking of Margot Robbie, here's what went down behind-the-scenes of her latest movie.