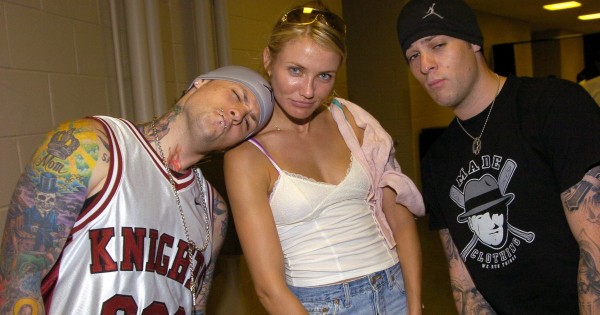 Cameron Diaz and Benji Madden are about as loved-up as it's possible to get.
So loved up that Cameron has erased her entire romantic history (even Justin Timberlake? But he's Justin Timberlake?!).
"Nothing matters now that I have my husband," the 43-year-old actress told Andy Cohen on Sirius XM Radio. "I don't even remember any of that. Like that's the thing, that's how I know he's my husband because no one compares."
She say she and Madden crossed paths a few times before their relationship really kicked off, but Diaz knew right away the 37-year-old rocker was someone she could connect with.
"The first thing I saw when I first met my husband, I was like he's hot!" she said. "We had just never been in the same circle, then I saw him like a year later, I saw him again, and I was like wait a second, still hot."
The pair were introduced by Benji's twin brother Joel and his wife Nicole Richie at a barbeque at Cameron's house.
"Joel said 'Hey, can my brother come over?' And I said, 'Of course, it's family, we're having a barbecue' and then he walked in the door and I was like … you! You!"