Last night was the saddest night of Australian television since Richie dumped Nikki. Or that time Patrick died on Offspring.
Australia is well and truly in mourning following the news that Fireman Cam was denied a rose by Georgia Love on last night's episode of The Bachelorette.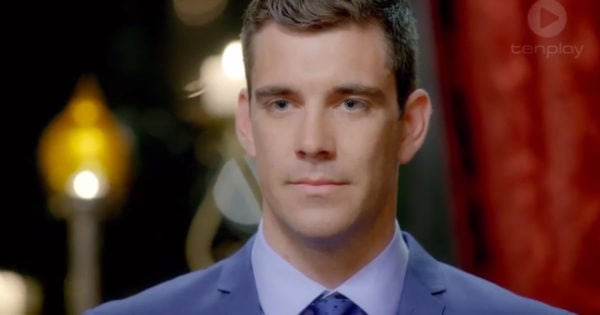 The silver lining, of course, is that Cam is now eligible to be our very next Bachelor. (BRB, Googling 'Bachelor TV show application').
Listen to the latest episode of Bach Chat, the podcast where we talk all things Bachelorette.
But, Cam says that he could never be the man in charge of other people's hearts.
"I couldn't. I'd love to, but I couldn't," the 26-year-old told NW.
"I couldn't cut people, I couldn't have the heart to stand there and be like, 'yes, no, yes no'. I'd be horrible at it."
Mr. May also said he'd finding dating so many people at once "difficult".
"I'd feel detached from them. My personality probably wouldn't work with it."
Ugh. Cam, you're possibly the nicest person to ever grace planet Earth. Never change.
See which guys are still in the competition for Georgia's heart./em>