Red carpet outfits aside, the MTV Video Music Awards (VMAs) have not been without controversy this year.
This time, it's largely thanks to the acceptance speech from award winner Calvin Harris.
Unable to attend the annual New York event due to his touring schedule, the Scottish DJ was awarded the highly coveted Best Male Video award for his single "This Is What You Came For" (which also features Rihanna) by Alicia Keys, and delivered his acceptance speech via video message.
But it's what he didn't say through the speech that has gotten people so riled up.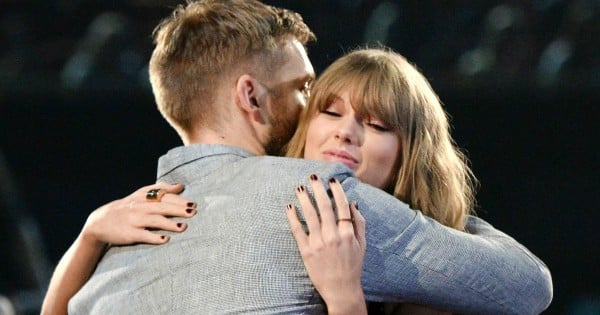 Harris and Swift during happier times. Source: Getty Images. 
"Wow! Wow! First of all, I'm so sorry I can't be there, I have a show tonight in the UK or else I would definitely be there. MTV, this is crazy," the 32-year-old began.
"I need to thank Rihanna from the bottom of my heart. You're a superstar, every time we work together you bring something magical to the project, so thank you," he continued.
"Emil Nava, the director you're a legend, you're my favourite man on earth, thank you for everything you've done for me. And everybody who supported this song, who watched the video, I love you so much.
"Thank you. This is amazing. I love you. Thank you, MTV."