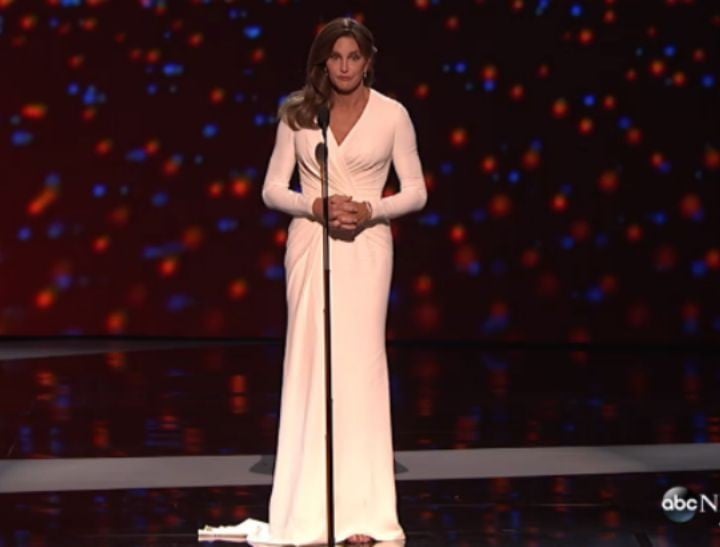 Caitlyn Jenner has accepted a sporting accolade today, and brought everyone in the room, and all those watching to tears.
The embodiment of old-school Hollywood glamour, Caitlyn Jenner wowed EVERYONE today at the 2015 ESPY awards. The ESPYS are the ESPN Sports Awards, recognising Excellence in Sports Performance.
Jenner, former Olympic Decathlon champion and world record holder, was awarded the Arthur Ashe Award for Courage.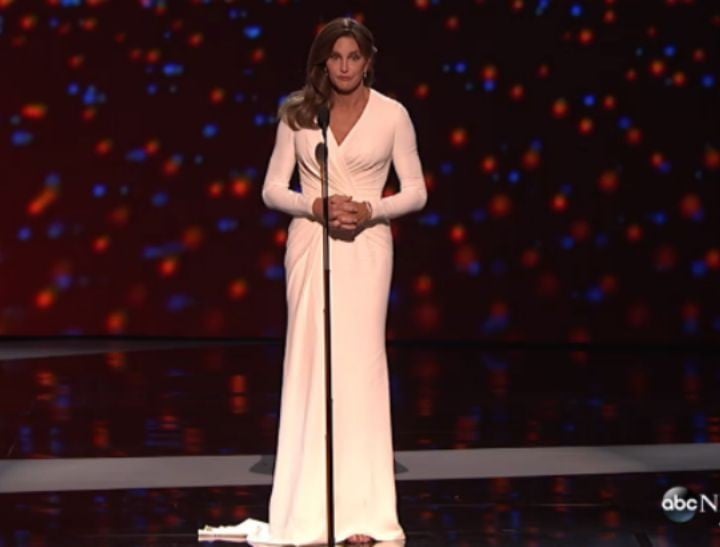 Courage. Bravery. Something Jenner has proven she has in spades.
It was not her beautiful white gown that stole the show (but it does deserve a mention, because- WOW). Jenner's speech was warm, funny, poignant, powerful and important.
Thanks to ABC News, you can watch it in full here (post continues after video):

ABC US News | World News
"The last few months have been a whirlwind of so many different experiences and emotions," said Jenner. Jenner jokes about her tendency for putting herself in intense, high pressure situations. She references her family, and of course, her sporting achievements. "[But] I've never felt more pressure," she said, "than I have in the last couple of months." Particularly, she joked, the fashion pressure.