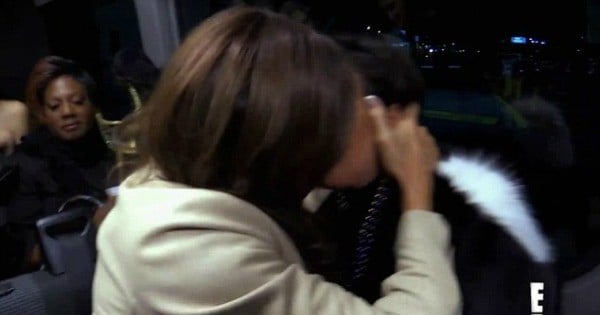 Following the public demise of their marriage, Kris and Caitlyn Jenner are finally building a friendship.
They're even kissing now, right on the lips.
In a recent promo for the upcoming season of I Am Cait, Kris and Caitlyn Jenner have a brief exchange of the lips. It's always a bit weird when Mum and Dad get smoochy, but given the tumultuous journey these two have been on it's nice to see the two getting along.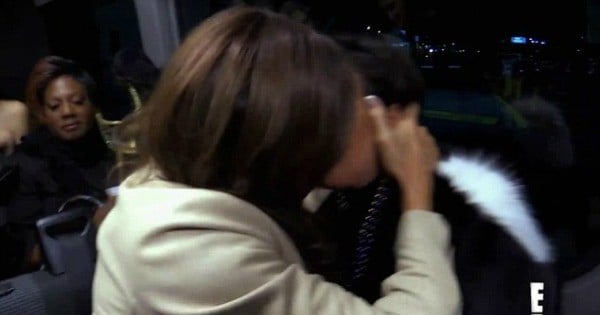 A gentle peck. (Image via screenshot from 'I am Cait' promo.)
The bonding moment comes as a little bit of shock to Kris, as she is pulled by Caitlyn and with a little bit of a cringey face, the Olympian goes in for gold.
But Caitlyn's not done yet.
She clearly is down for sharing the love this season as she also puckers up for her co-star Candis Cayne. The trans woman power team became close during and after Caitlyn's transition. The 'moment' is encouraged by Caitlyn's assistant, urging the two to kiss.
Excuse me whilst I have some awkward primary school flashbacks.
A flashback to tenser times. Post continues after video.