When I saw Caitlin Stasey's Instagram story today, I shook my head, I sighed, I "tsk tsk"ed.
In the picture she stands, nude, her back to the camera, completely starkers save for a single strategically placed chilli emoji.
"She needs to cover up," I thought.
Not because of the bare butt thing. (You do you, CStas.)
No, because of the sunburn.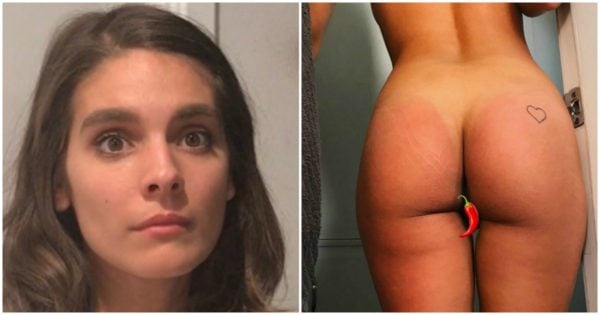 The Los Angeles-based former Neighbours star's backside is neatly framed by a distinct tan line and her legs look, well, on the pink side.
Given the 27-year-old appears to be standing in a bathroom for the photo, I'm going to cross my fingers that she'd just cranked the hot tap a little too far to the left during her evening shower.
At 25, Emma Betts had to plan her own funeral. Post continue below.

Because as someone who sports a rather large, red scar on my shin where a dodgy mole used to be, I'm really hoping she hasn't overindulged on the rays this 4th of July.
Or at least that she won't make a habit of it.
Cover up in the sun, folks. Then go right ahead a strip off in the dark.