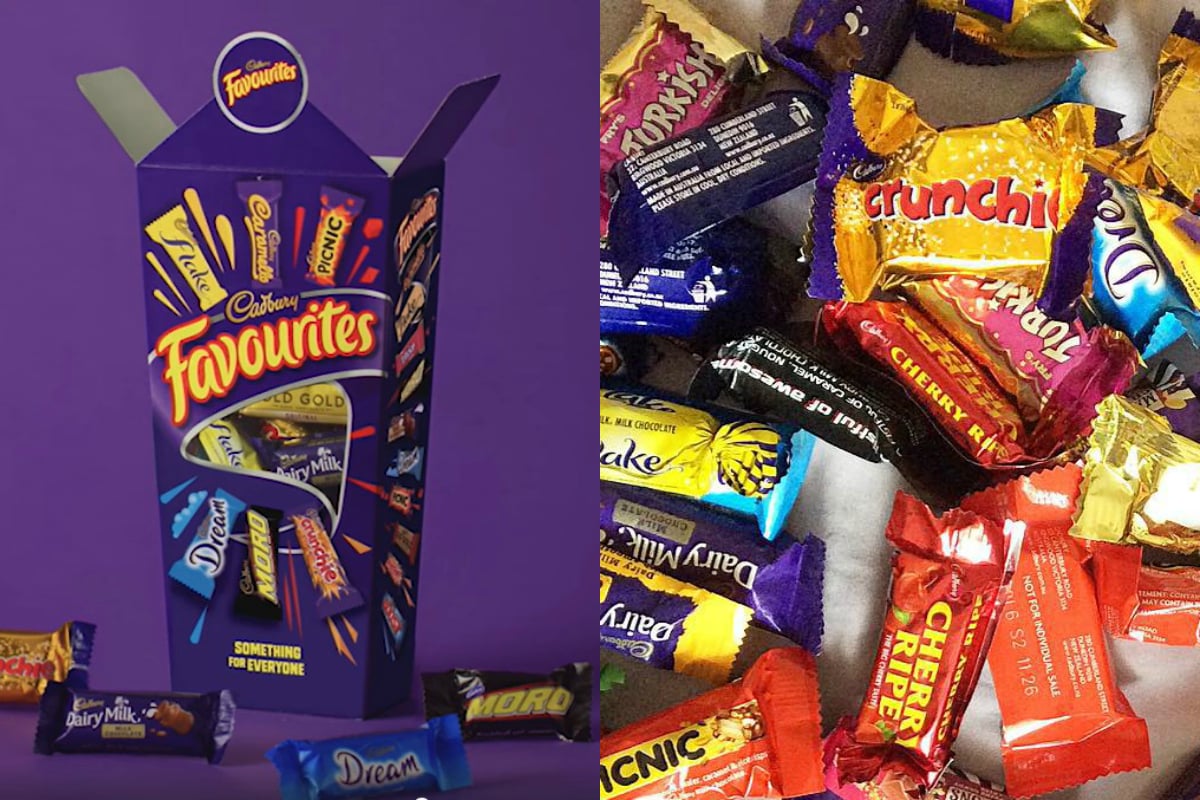 On Christmas morning, no matter how you celebrate, there are a few things that always happen:
a) Someone will crack open a beer far too early and be incoherent before dessert,
b) The designated cook will shoo everyone out of the kitchen, even though they really do need help and,
c) There will be a box of Cadbury Favourites wrapped up under the tree for you.
Wrapping it makes no sense, because the shape and size of the box is so obvious you could figure out what it is blindfolded. But, hey, it's chocolate, so you rip off the paper and say 'Wow', just to make Mum happy.
And then once it's open, you carefully examine your box. What's the Turkish Delight to Caramello ratio? Since when is Old Gold included? Why are there so many Cherry Ripes and where is the nearest bin?
Not all Favourites are created equal and what you first select out of a Favourites box says a lot about you.
So, we've taken it all into consideration and ranked the chocolates in a Favourites box from god awful to God tier.
11. Turkish Delight.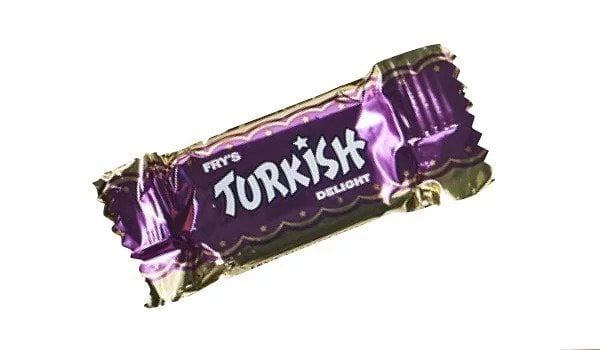 Turkish Delight is like the Queen Elizabeth II of chocolate. Old and really bloody enduring.
Frankly, it's rude that this poor excuse for a treat is taking up space that could belong to literally any other chocolate.
Throw these out straight away, or check if grandma is around. Grandmas love Turkish Delight.
10. Cherry Ripe.