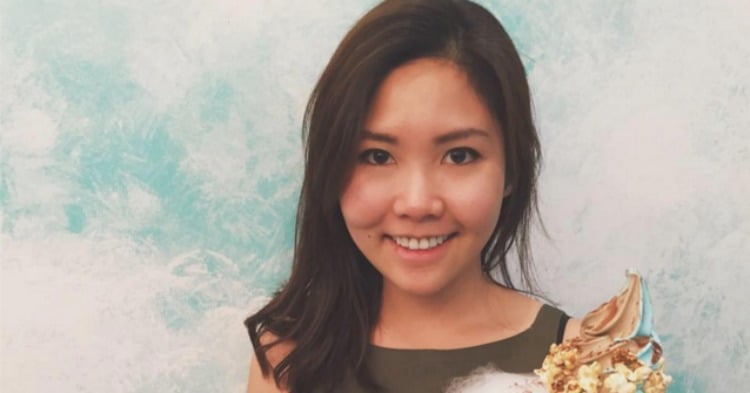 We've rounded up all the news you need to know today, so you don't have to go searching.
1. Man charged over murder of woman found near Sydney's Cabarita Wharf.
A man has been charged with the murder of a 27-year-old Indonesian woman, who was discovered floating in Sydney's Cabarita Wharf on Thursday.
The accused killer –Khanh Thanh Ly, 35 — was found by police standing over the woman's body. The Daily Telegraph reports a woman was heard screaming "don't kill me" near the shallow waters where the victim was later found.
Both alleged killer and victim were naked at the time police found them. Bloodstains were found on a nearby footpath and a car in the street, according to Daily Mail.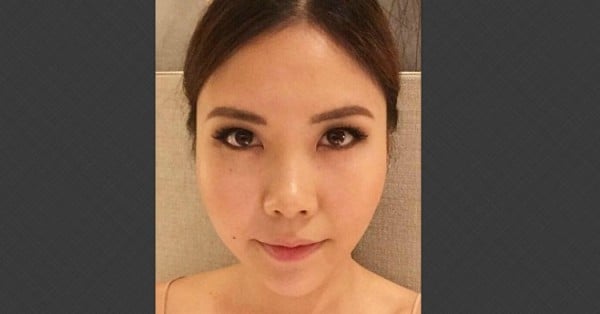 The victim, 27-year-old Indonesian national named Miming Listiyani, is understood to have been "friends" on Facebook with the accused killer, Daily Mail reports. The nature of their relationship remains otherwise unclear in media reports.
The accused killer was sentenced to jail in 2007 for Bali Nine drug syndicate links.
He was arrested on Thursday and taken to Burwood Police Station. He is due to face Parramatta Bail Court today.
2. Pope Francis calls for more tolerant attitudes to divorce.
Pope Francis has called for greater tolerance for people who have divorced, as well as gay and lesbian people.
On Friday, he urged Catholic church leaders to be more accepting of people living in "irregular" situations, as the church puts it.
"A pastor cannot feel that it is enough simply to apply moral laws ... as if they were stones to throw at people's lives," he wrote in a paper outlining his stance on family matters, CNN reports. "By thinking that everything is black and white, we sometimes close off the way of grace and growth."
3. Man charged with murder of Pakenham mother Kylie Blackwood.
A 38-year-old man has been charged with the murder of Melbourne mother Kylie Blackwood.
Scott Alan Murdoch, from the Melbourne suburb of Morwell, was arrested by the homicide squad on Friday and charged with one count of murder, Fairfax Media reports.
The arrest comes after police released CCTV footage of a white car they believe to have been used by a man spotted near the murder scene.
Pakenham mother-of-three Ms Blackwood, 42, was tragically discovered by her 11-year-old twin daughters at their family home on 1 August 2013. Her death was believed to be the result of a bungled burglary, Fairfax reports.
4. Anti-Islam graffiti condemned by University of Melbourne.
Islamophobic graffiti found scrawled on the University of Melbourne's Parkville campus has been condemned by the institution's vice-chancellor Glyn Davis.
The graffiti included the phrases "stop the mosques," and "Islam is not a race," and was discovered early Friday morning, the Herald Sun reports.
The prestigious university has announced it is working to find those responsible. It also said it does not yet know whether the vandalism is linked to the anti-Islam sign that appeared at an AFL game last Friday.
5. Brave mother shares pictures of skin cancer scar.
A mother from Scotland has bravely shared a photo on Facebook of a large facial scar she has been left with after a skin cancer scare.
Lorraine Henderson, 40, posted the image online on Monday with the aim of raising awareness of the dangers of sun exposure.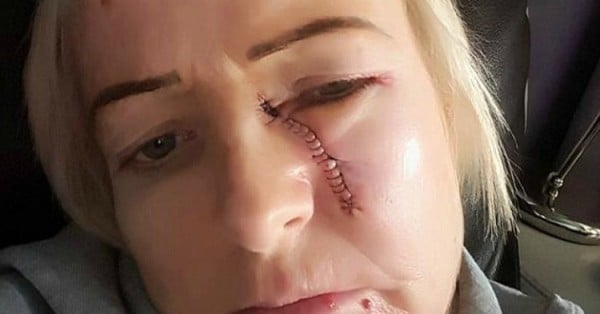 She wrote that she wanted "put it out there" that "years of abusing sunbeds not putting the proper suncream on has resulted in a permanent scar on my face."
She added: "BE AWARE. SUNBEDS, SUN, DOES LEAVE PERMANENT DAMAGE [sic]!"
6. Bill shorten announces new royal commission.
Opposition Leader Bill Shorten has announced Labor will hold a new royal commision into misconduct in the banking and financial services industry if it's elected.
He said the proposed commission would rebuild trust in the industry after a "string of scandals."
"Many Australians have suffered through the decisions of banks and financial institutions," Mr Shorten said yesterday, according to ABC News.
"Retirees who have lost their retirement savings, small businesses who have lost their livelihood, Australian families who have lost hundreds of thousands of dollars, life insurance beneficiaries, denied justice and legitimate claims."
Mr Shorten also called on Prime Minister Malcolm Turnbull to match his commitment.
7.  Toddler dies in Perth hit-and-run incident.
A 22-month-old boy has died after being hit by a car in the Perth suburb or Merriwa last night.
The young child was hit with a car on Dunmore Crescent about 5pm, and was rushed to hospital but did not survive.
Police say the driver of the hit-and-run vehicle has been identified, ABC News reports. 
8. Christopher John Anderson jailed for killing pregnant girlfriend Allira Green.
A Sydney man has been jailed for killing his pregnant girlfriend in 2013.
Christopher John Anderson was sentenced to 12 years and nine months in prison -- with a non-parole period of nine-and-a-half years -- by the Sydney Supreme Court on Friday for killing his 23-year-old girlfriend Allira Green.
Anderson pleaded guilty last year to manslaughter in relation to Ms Green's death.
Justice Peter Hall said in court there was evidence the couple had been taking the drug ice before the killing, the Daily Telegraph reports.
If you need help, call the national domestic violence helpline on 1800RESPECT/ 1800 737 732.
9. Pop star dies after being bitten by snake during performance.
An Indonesian pop star has died after being bitten by a Cobra onstage -- and then continuing to perform for almost an hour.
Irma Bule, 29, reportedly stepped on the snake's tail during a performance this week and was bitten by the venemous creature. She was offered an antidote but refused.
The young woman -- who was known for her performances with the live reptiles -- continued to sing until she collapsed, began having seizures and died, Fairfax Media reports.
Indonesian police are investigating the incident.
9. Same-sex marriage now legal in Colombia.
Colombia's highest court has ruled same-sex marriage legal in the conservative South American country.
Magistrates of Colombia's constitutional court voted six to three on Thursday against a proposed ruling that said marriage applied only to heterosexual unions.
It is a surprise ruling coming out of the mostly Catholic nation, The Guardian reports.
Colombia will be the fourth Latin American nation to legalise gay marriage, after Argentina, Brazil and Uruguay.
[post_snippet id=324408]