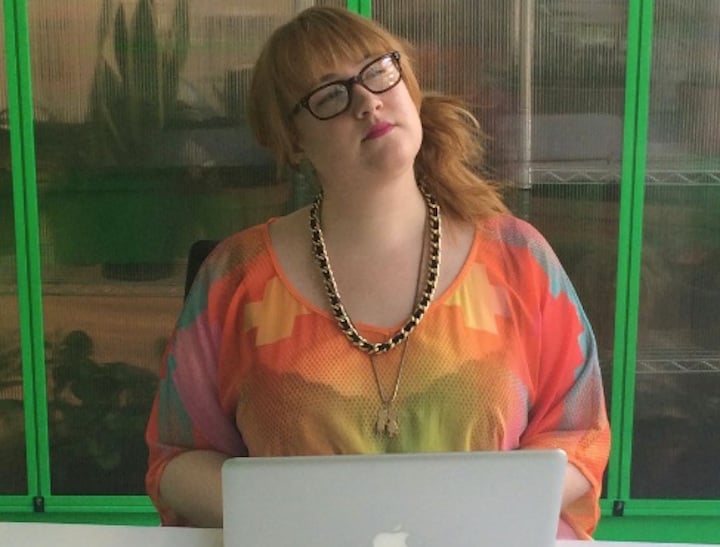 Okay, so I have to admit something a little embarrassing.
I'm 28, and I'm getting to that stage in my life where I should be organising, you know, home ownership, and I have absolutely no clue how to go about it.
I've always planned on buying a home, and always hoped that I'd be able to, but I've never actually thought about the details and logistics that go into it. I mean, you don't just point at one you like and that's it, right? Seriously, I had to ask that question.
The other day I was talking to a friend who had just bought her first home. I know she worked her butt off to save for a deposit, I know she got a loan and I know she spent a long time looking for the right place. But the steps that led up to actually getting the keys in her hot little hand? I was clueless.
My friend thought this was hilarious, especially when I suddenly cut her off and asked, "But how did you actually buy it?" After patiently walking me through the steps she had taken, my friend then pointed me in the direction of some useful resources, and I think I have now cracked this mystery.
1. Start savin', my friend.
Unless you're Mark Zuckerberg, you're going to need a loan. You will need to contribute some of your own cash up front, and the more you can hand over, the less you'll need to borrow. So, click away from ASOS and start skipping that third coffee every day – every little bit helps.
2. Figure out what you can actually afford to buy.
This one seems obvious, but it'll stop you from looking dreamily at that penthouse apartment with city views, when you should probably be focusing more on a cozy two-bedder in the suburbs. This is where you'll need to get some expert advice from some friendly bank staff, who'll have a look at your deposit and your income, and determine the maximum amount you can borrow.
(Remember here that your loan will also need to cover the additional costs associated with a property purchase, like 'Stamp Duty', which is the tax you have to pay the government when buying property). The bank lenders will help you work out what you can comfortably afford.
3. Picking a home.
Hooray, the fun part. This is where you pick your property, which you can do on your own or with the help of a real estate agent. But don't just go buying the first pretty place you see – research, research, research. Look at a bunch of places and areas to get an idea of good value and what type of property works for you.
Related: Six common phrases that must be banned in your house.
4. Inspections.
If you think you've found a place you love, get some building and pest inspections to make sure that, you know, the house isn't about to collapse or the walls aren't filled with bird-eating spiders.
5. Make an offer.
Once you've found a place you can afford and that passes all the inspections, it's time to make an offer. This is basically where you say to the current property owners (often through an agent), "Hey guys. I want to give you X amount of money for your home." Hopefully they come back with a, "Hmm. Yes. We will accept that amount of money."