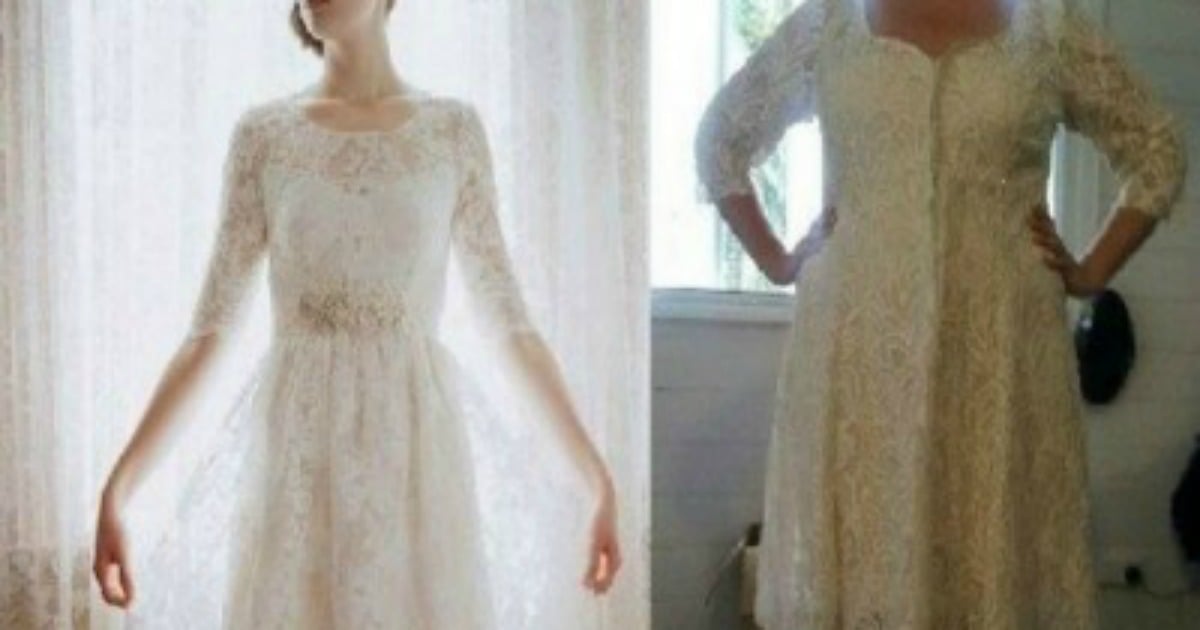 Getting married? Planning to, one day? Don't want to spend $12,000 on a Vera Wang design or, hell, $2500 on a regular just-off-the-rack creation?
Well, one of these days you may find yourself typing the words "cheap wedding dress" — as I did — into Google, and you soon find yourself tumbling — as I did — down the rabbithole that is "affordable online bridal boutiques".
And you may — as I did — make a last-minute, online credit card payment to the tune of $300 for for a heavenly dress that looks a bit like this: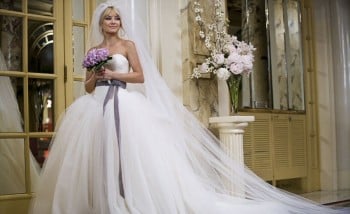 If you subsequently then decide to check out the online reviews for that online boutique, you might feel a little flicker of worry start to clench at your chest as you read a lot of reviews using caps-lock to say words like DO NOT SHOP HERE.

That flutter of anxiety may then turn into a sweaty, stomach-turning realisation that you've made a huge freaking mistake when the reviews start to include words like TRULY HIDEOUS DRESS.
Oh, and DIRTY ROTTEN SCAM.

Gulp.
You see, as my online research revealed, turns out the term "affordable online boutique" seems to be code for "ultra-cheap, made-offshore, garbage that would only fit a small Korean child.".
These shops are popular and cheap,  and they are famously home to creations made of material of dubious origin but almost certainly not of the "pure silk," or "hand-beaded" nature invariably advertised online.
They are also evidently fitted against a) either no mannequin at all or b) a mannequin with a waist at armpit level and arms the length of a miniature daschund. So when you're expecting a glorious creation like this?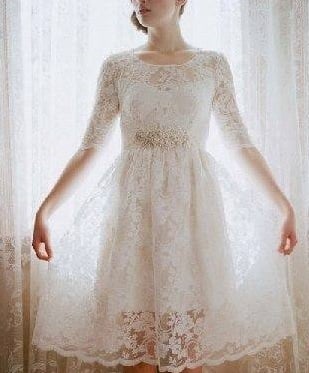 You might end up stuck with something along these lines: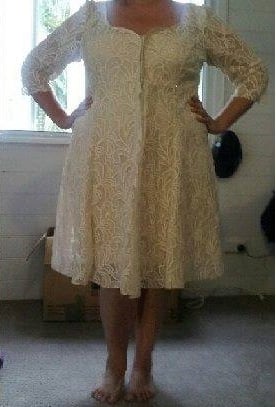 And God forbid you order a design with a little more embellishment, like this: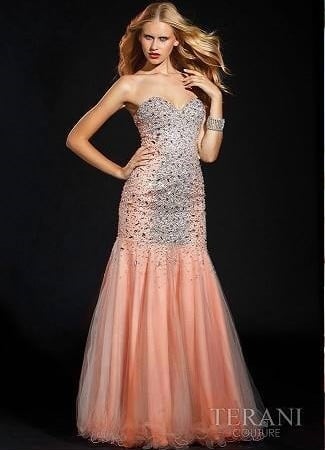 You may just find yourself ripping open a moth-eaten package to reveal something like this: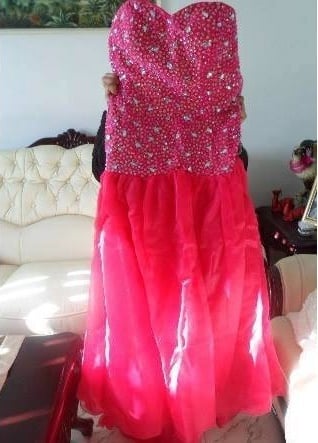 Heavily ruched or layered dresses bought online appear particularly prone to (awkward, hysterical) error. Like this one, modelled off Carrie Bradshaw's stunning bridal look in the Sex and the City movie: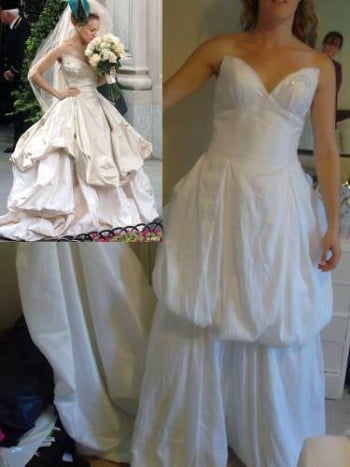 Not an exact replica, is it?
One last factor for you to digest before considering making the same mistake I did: It seems there's often no easy way to return these creations, either. Review after review of the various online stores I peruse told of sending the dress back at their own expense for a refund — only to never see their original payment again.
Oh dear.
I still haven't received my own wedding dress yet, but I've come to the sad realisation that a back-up outfit — purchased far, far away from the seductive realm of online bargain shopping– may be necessary.
That, or I could just make my wedding into a big fat Gypsy-themed. I'm sure — in the enormous, multi-layered, dropped-waist, hot pink meringue creation I am not inevitably about to receive — that I would fit right in.
 Some more "expectation vs. reality" online wedding dress moments: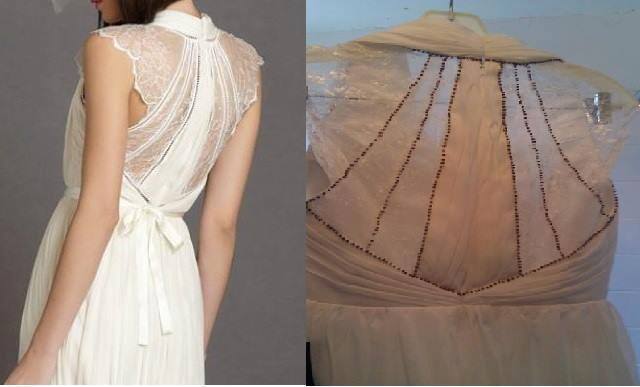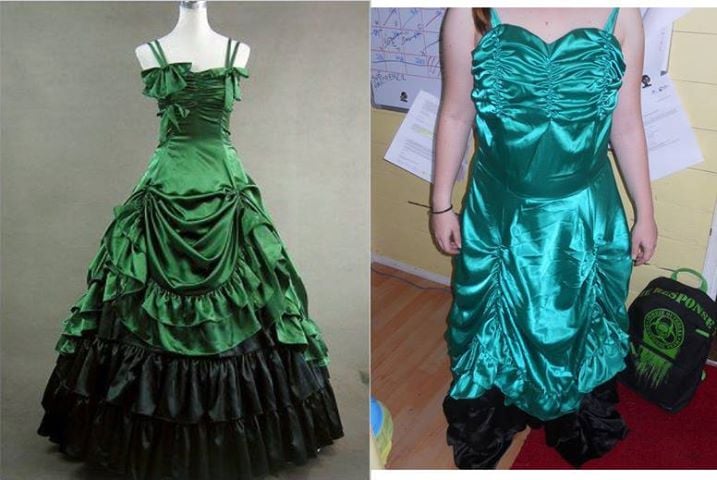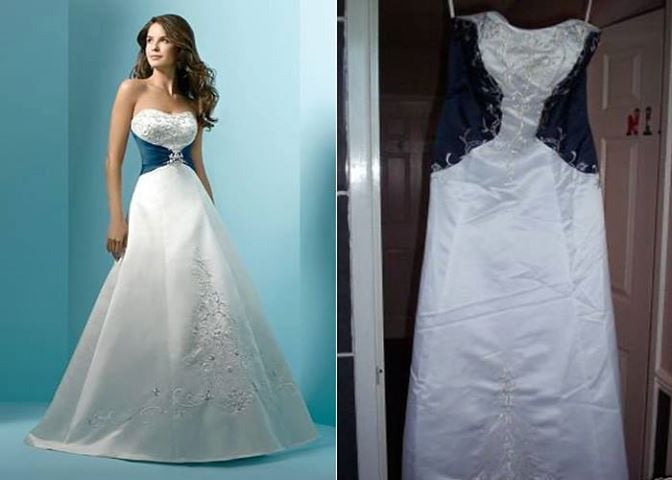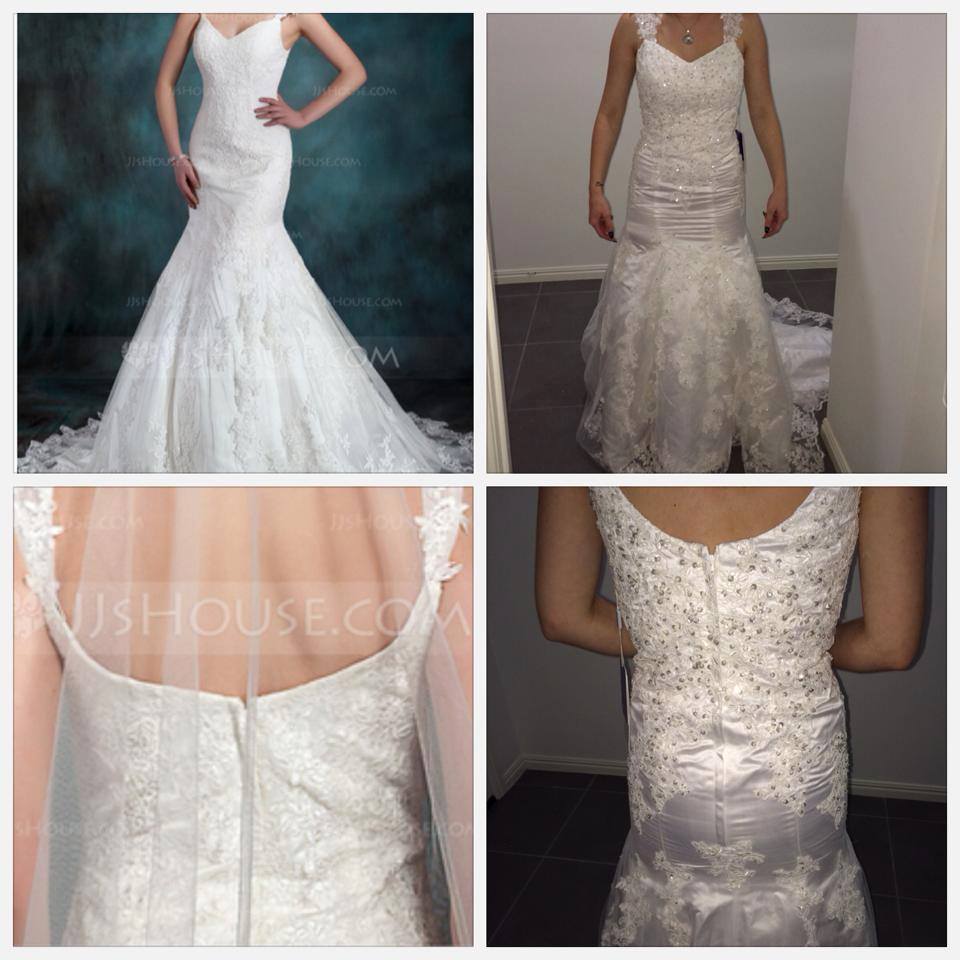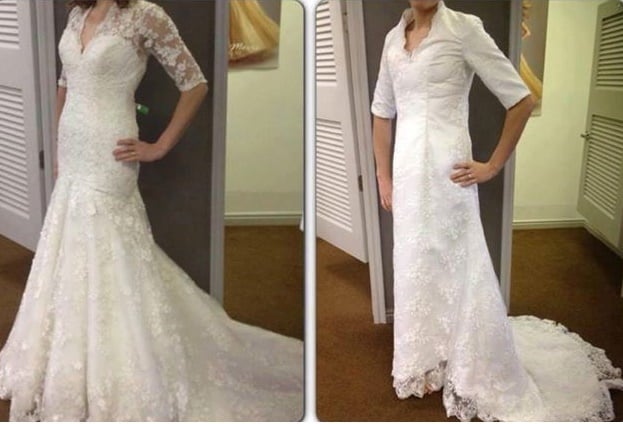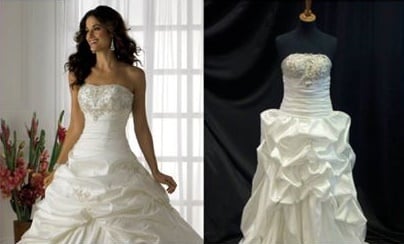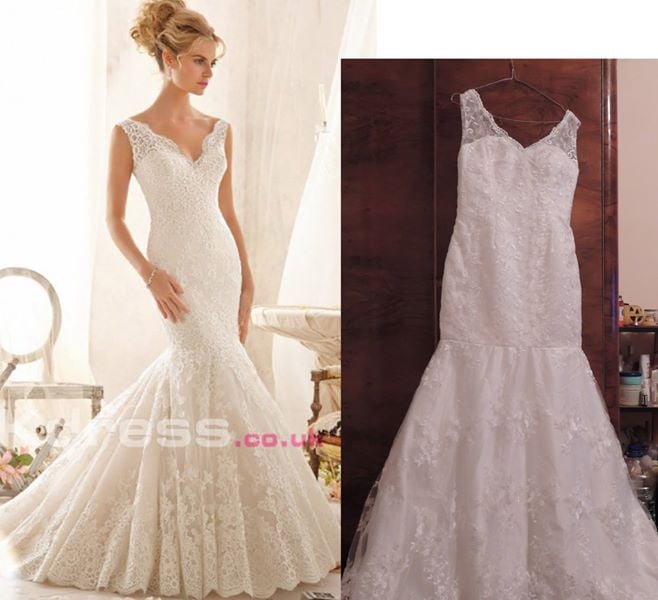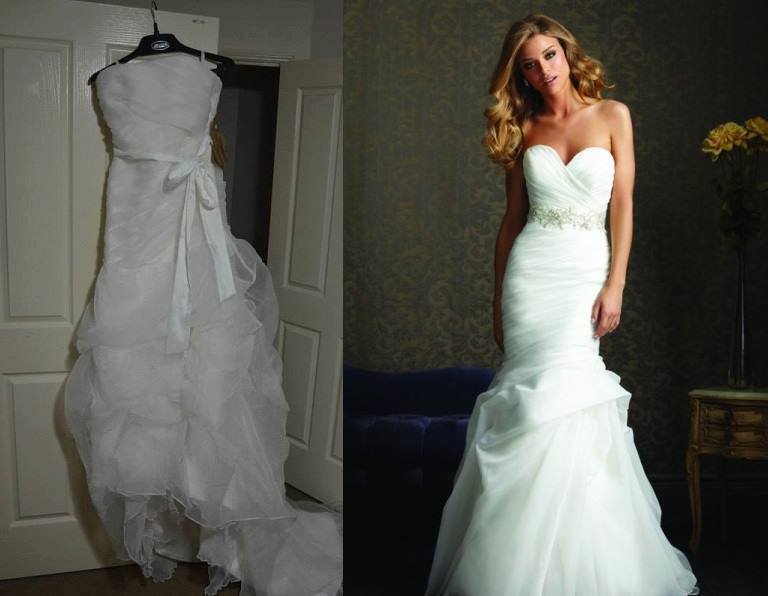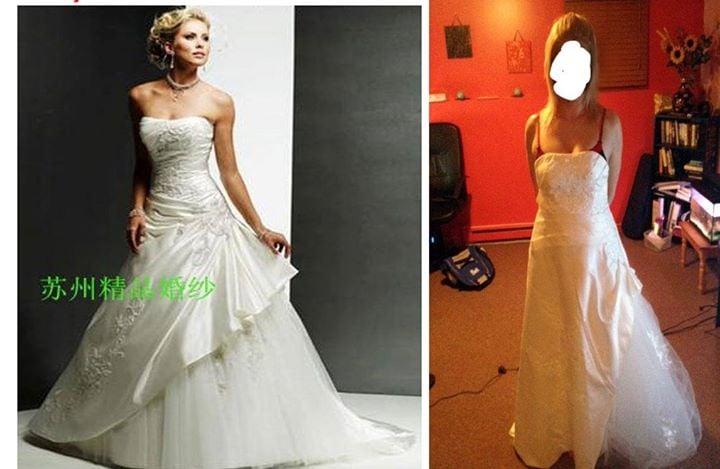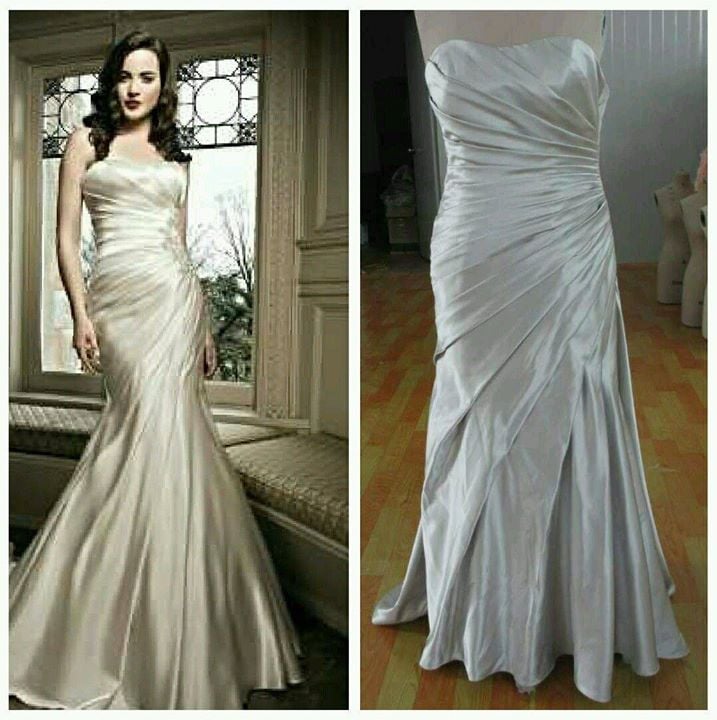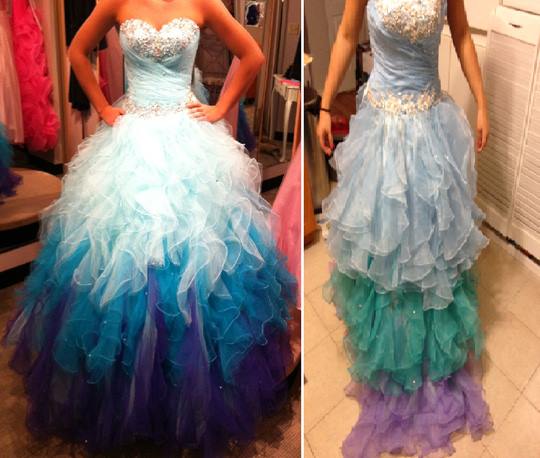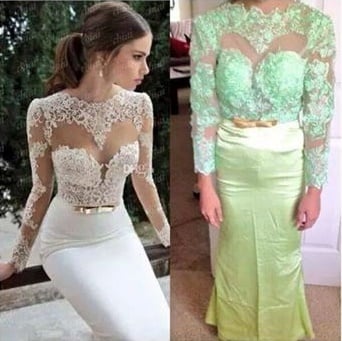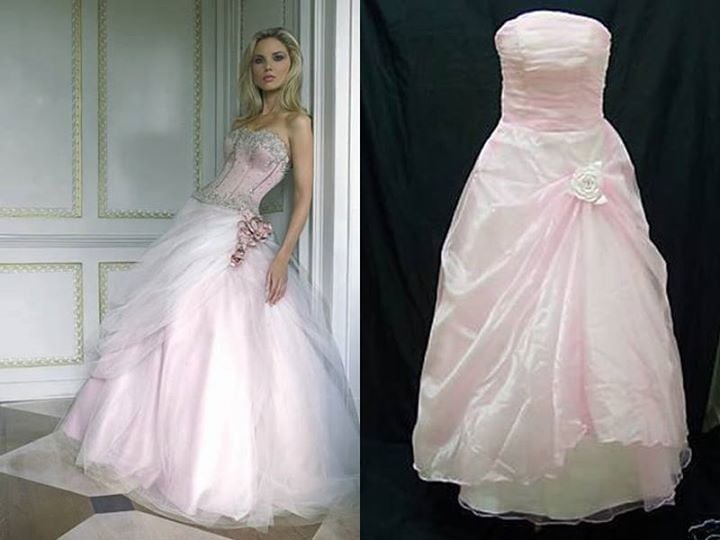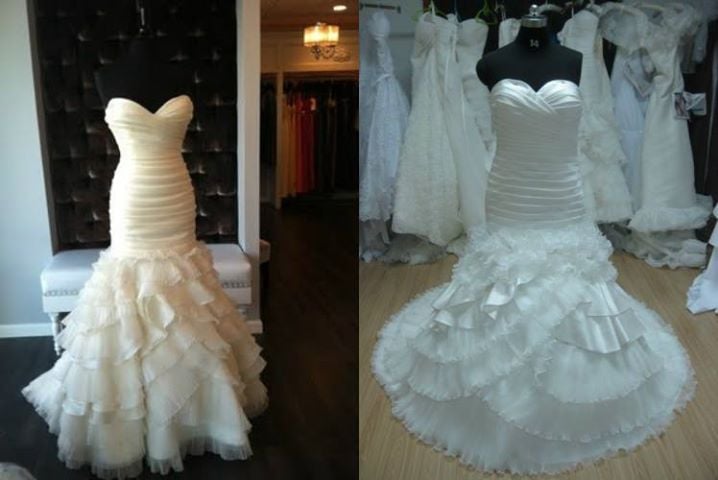 Have you ever ordered a wedding dress online? Would you?