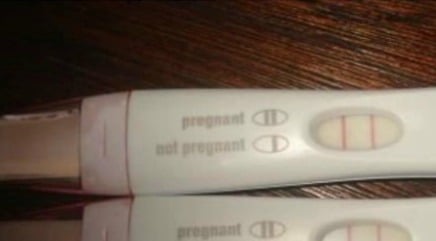 It's a guarantee, right?
If you're in a relationship and are looking for a way to tie your man down (guaranteed) then why not buy yourself a pregnancy.
Wait, what?
Ok, so technically you're not buying the pregnancy, but you could buy yourself a positive pregnancy test, so your partner will think that you're having a baby and will finally agree to committing to a future together.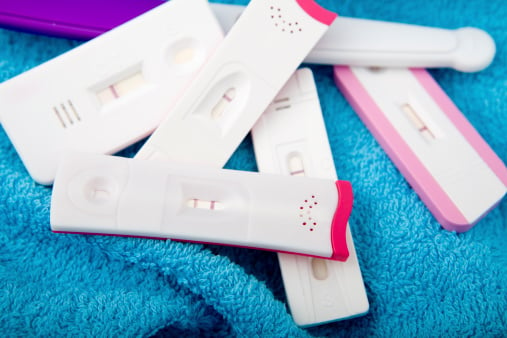 Positive pregnancy tests are being sold online - in a Facebook online shopping community called Buy, Swap, Sell. A member of the Port Melbourne, Garden City & Surrounding Suburbs Buy Swap & Sell group contacted 3AW after her concerns were raised when she saw an ad that said, "Hey ladies, want that man of yours to propose!?" with a picture of a positive pregnancy test selling for $20.
She was so mortified that she contacted 3AW to express her concerns and bring awareness to the broader community. Here's the ad (which has since been taken down).
The Facebook group is closed, but the concerned member (who 3AW decided to call 'Sue') was shocked that a woman was trying to sell positive pregnancy tests for $20 a pop. Sue admitted that she's not sure if it's real – but was disgusted after she saw it on Saturday night.
"The person that is selling them - I looked at her Facebook page, and she's part of nursing staff, which made it even more disgusting with the moral obligation," Sue told 3AW.
"So what they're saying is, you can buy a positive pregnancy test to show to your partner to convince them to marry you," 3AW presenter, Neil Mitchell said.
According to Sue, there was a lot of outrage from the post but the woman who put the image up said it had worked for a girlfriend of hers.
Mitchell suggested it could've been a joke, but Sue was pretty sure it wasn't.