Actor Elizabeth "Busy" Philipps has sworn off Uber after an incident she claims left her fearing for her life.
In a lengthy Instagram story, the 37-year-old said that she and her husband, Marc Silverstein, ordered a lift with the ride-sharing service on Saturday night, but felt uneasy the moment they climbed into to car.
"I said to my husband, 'Oh, that [driver] was weird. Are you sure he's not going to kill us?'" she told her 502,000 followers.
"And then from the f**king way back, a voice is like, 'I promise that won't happen'. And there was just like a f**king crazy, scary dude in way back of this Uber!"
The Freeks and Geeks star said the driver had not alerted her to the fact that was a man sitting in the third row.
"Basically I was like, 'I will not be killed tonight!' and I jumped out and started screaming at this freaking creepy Uber driver," she said.
"I'm not trying to be alarmist or whatever, but I definitely feel like those guys were trying to murder me tonight. I legitimately feel that way, and it was really scary."
The pair opted for an alternative service and arrived home safely.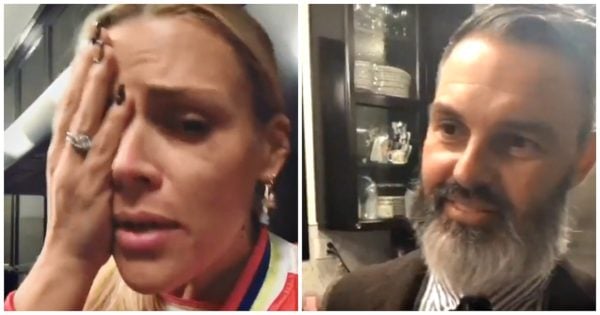 Silverstein, a Hollywood screenwriter, was also left unnerved by the incident, so much so that he agreed to make a rare appearance on his wife's Instagram story.
"It was the weirdest thing that has ever happened to me," he said.
He speculated that the driver may have accepted two fares at once, but Philipps dismissed the theory.
"I'm done with Uber," she said. "Never again. Never again."
Uber has not responded publicly, but a company source told People that staff were "looking into" the allegation.