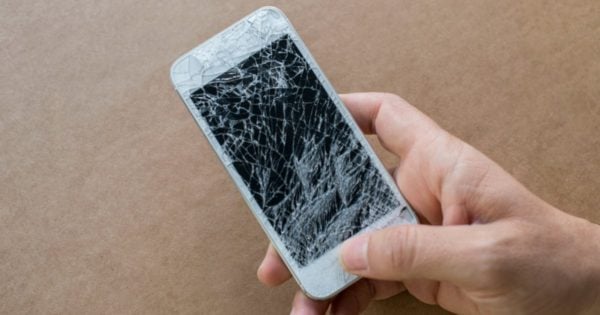 There's a colleague in the Mamamia office who has been wandering around the office for months with a smashed up iPhone.
Every time she brings it into a meeting and plonks it on the desk, a small shard of it breaks off — bits of it left on the table as a reminder of her busy and increasingly unmanageable lifestyle.
I see her scrolling through the mosaic of broken glass, squinting at her emails and messages, and I think, 'Goddammit, you're torturing all of us — just go get the phone fixed before you hurt your damn self.'
She argues she'd rather eat lunch and see her children once in awhile, rather than venture anywhere near a Genius Bar. Yeah, I've been to the church of Apple and I've seen that labyrinth. Nobody wants to go there unless it's absolutely your last option on earth — like heading into a windowless bunker during a nuclear apocalypse.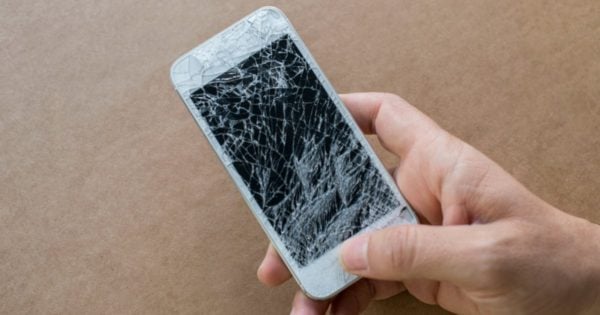 I've realised the phone has become her crutch. You know that explanation you give everyone as to why you're running late? "I'm so busy I haven't had time to fix this broken phone! I know it's such a joke. How busy am I. Sorry I'm late. I try."
You see, we're always complaining about how busy we are, but I'm calling bull on that. It's not that we don't have the time. We don't WANT to do it. That's right. And there's nothing wrong with that.
In honour of my colleague, here is a list of things I've decided I'm too "busy" to do this week.
1. Fix the four light bulbs that's blown in our living room. There is one surviving light bulb and if that blows, we'll bust out the candles and do our best rendition of Hamlet.
2. Buy an Opal card.