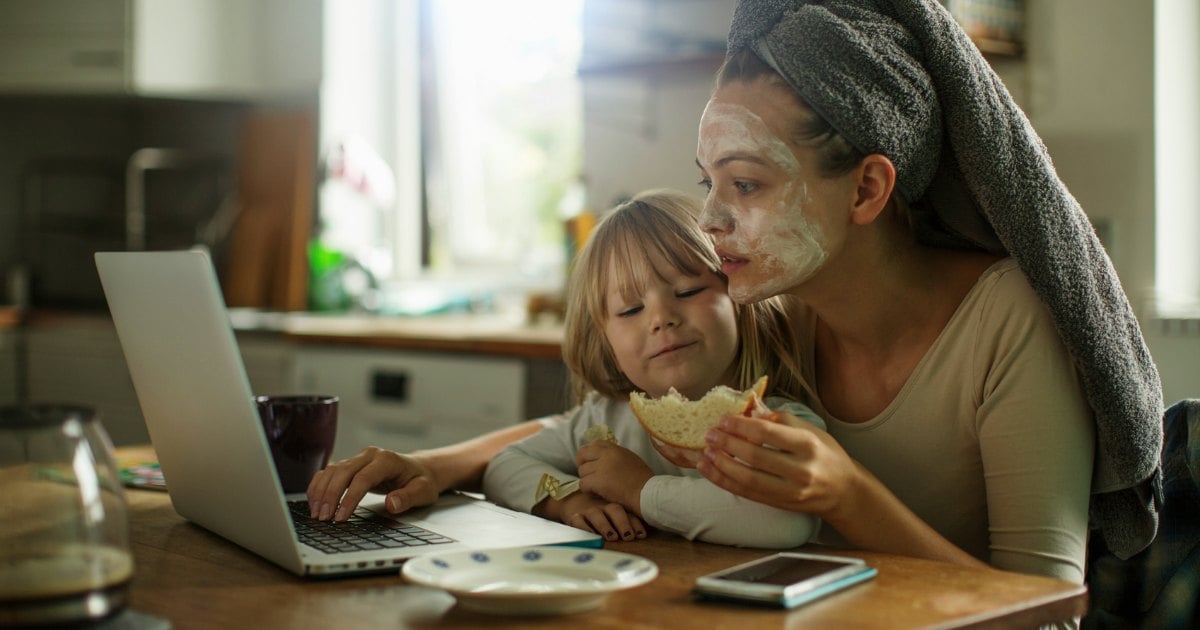 There's a colleague in the Mamamia office who has been wandering around the office for months with a smashed up iPhone.
Every time she brings it into a meeting and plonks it on the desk, a small shard of it breaks off — bits of it left on the table as a reminder of her busy and increasingly unmanageable lifestyle.
I see her scrolling through the mosaic of broken glass, squinting at her emails and messages, and I think, 'Goddammit, you're torturing all of us — just go get the phone fixed before you hurt your damn self.'
She argues she'd rather eat lunch and see her children once in awhile, rather than venture anywhere near a Genius Bar. Yeah, I've been to the church of Apple and I've seen that labyrinth. Nobody wants to go there unless it's absolutely your last option on earth — like heading into a windowless bunker during a nuclear apocalypse.