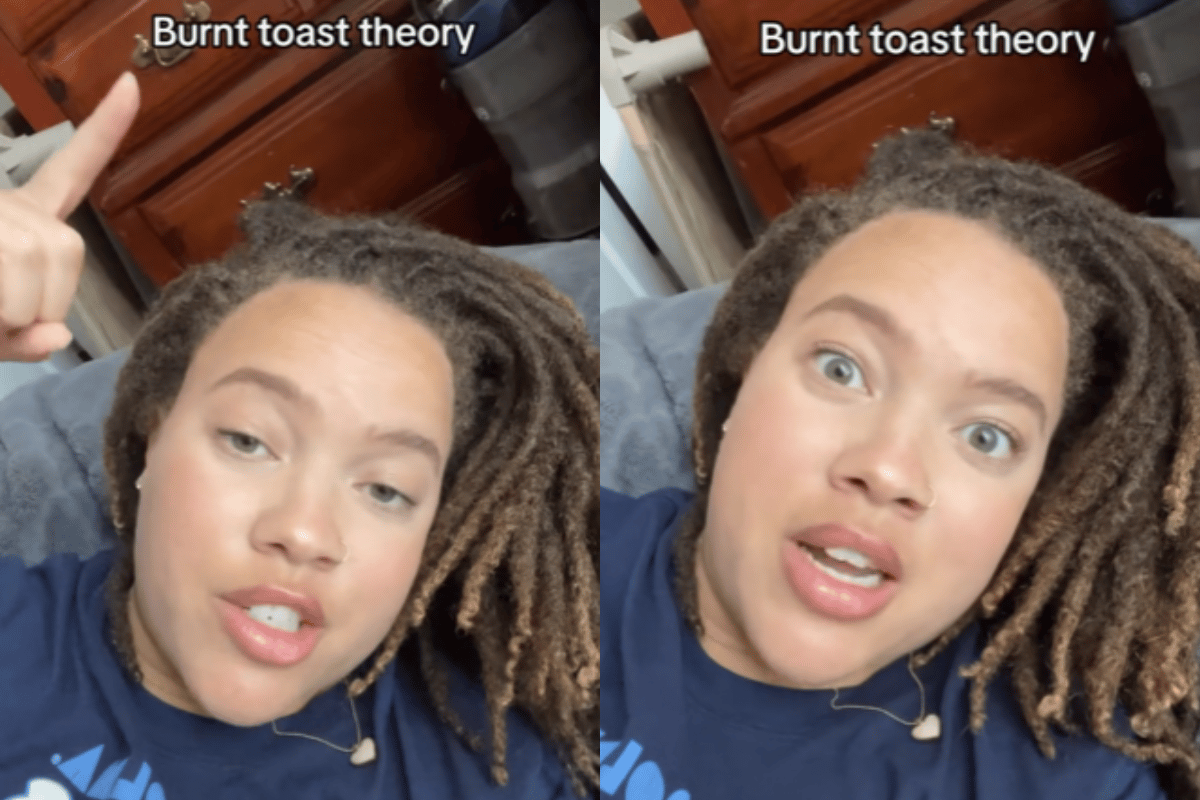 You know those days when something really bloody inconvenient happens? Like, you lock yourself out of the house, you miss the bus when you're already running late, your sleeve gets stuck on a door handle as you're running out of the house, etc, etc.
Yep. Those kinda days.
Watch: The theory of adult friendship. Post continues below.
If you're anything like us, it can set you off in a bit of a 'why me' spiral, and it makes you just want to curl up and start the day all over again.
But there's a certain concept that's gone viral on social media, and it's about to change the way you think of life's (annoying) inconveniences.
It's called the 'burnt toast theory'.
What is the 'burnt toast theory'?
According to TikTok content creator Ingrid (offthe__grid), the 'burnt toast theory' is all about the universe dishing out 'inconveniences' to protect you from something.
"I recently learned about the burnt toast theory and it's really been helping me accept things that are out of my control," she said. "So if you're an anxious girlie, anxiously attached girlie, whatever, listen up."