In what's been hailed as a "victory for common sense", France's highest administrative court suspended a controversial ban of burkinis after it was challenged by rights groups.
According to ABC News the French State Council ruled the measure a "serious and clearly illegal violation of fundamental freedoms".
The judgement is expected to lead to bans being overturned in around 30 towns who had implemented the ban.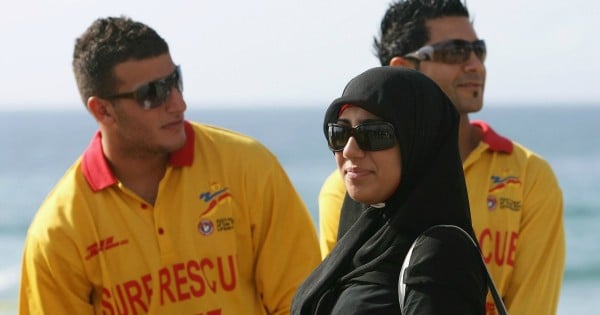 The French Council of the Muslim Faith described the ruling as a "victory for common sense" and it is not the only group that is pleased.
The ban caused widespread outrage and disbelief when it was first implemented, including from the creator of the burkini - Australian designer Aheda Zanetti.
"This swimsuit was representing integration, combining different cultures, female rights, modesty, Australian lifestyle, freedom and independance," says Aheda.
"This is what it was representing from the moment go. Taking an item that is so positive, and making it negative, is truly stupid."
Others had mocked the law, including this Twitter user:
However the debate doesn't appear to be over, with French Prime Minister Manuel Valls saying on Friday that France needed a modern, secular Islam and wearing a burkini did not fit with that idea.
"The Council of State ruling does not close the debate on the burkini," Mr Valls said on Facebook.