Tenille Taylor was busy raising her two-year-old daughter Amber and days away from welcoming her second child with fiancé Chris when tragedy struck.
The 22-year-old Perth woman's mum Shelley Whelan was killed when her car plunged into a Bunbury harbour on 11 March.
Her mother's death was devastating, but it's the "selfless" decision Tenille made next that would irreversibly alter the course of her life.
Shelley's death meant her youngest children Reef, 17, Indigo, 13, and Kane, 12 were without a guardian. After talking things over with her older sisters Chantelle and Ebony, Tenille made the decision to take in her brothers and sisters.
So Reef, Indigo and Kane, along with 20-year-old sister Shannon and her partner, made the move from Bunbury to Perth to squeeze into their older siblings four-bedroom, one-bathroom rental home.
Adding to the pressure on Tenille further was that in the midst of planning her mother's funeral, she gave birth to her son Chayse.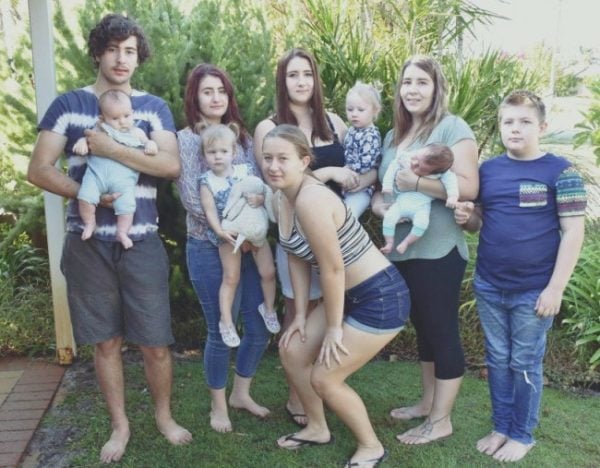 Tenille's best friend Ashleigh Needs said the 22-year-old didn't hesitate before she took on the responsibility of caring for her younger siblings - even though it meant putting her own goals aside.