There is a golden rule when it comes to organisation and productivity hacks:  You shouldn't spend more time organising a task than actually doing said task.
For instance, if it takes you 10 minutes to write your to-do list and five minutes to complete it, you probably didn't need that list.
The bullet journal defies this.
And yet it's addictively fun, and currently taking the internet by storm… and I spent a good amount of my Christmas break filling in my diary in preparation for 2018.
I have no regrets.
You see, somewhere in-between consuming my seventh Lindt ball and the second Christmas lunch food coma (which shall heretofore be called a festive afternoon snack) I realised that bullet journalling was what I needed to get my life intip-topp order for 2018.
You see throughout 2017 I had been on the sidelines of this productivity trend, nay movement, no… lifestyle.
There's an entire Instagram hashtag dedicated to the most perfect drawn-out planner pages, complete with Future Logs, Habit Trackers, and Daily Logs – these terms probably don't make much sense to you yet, but oh… just wait.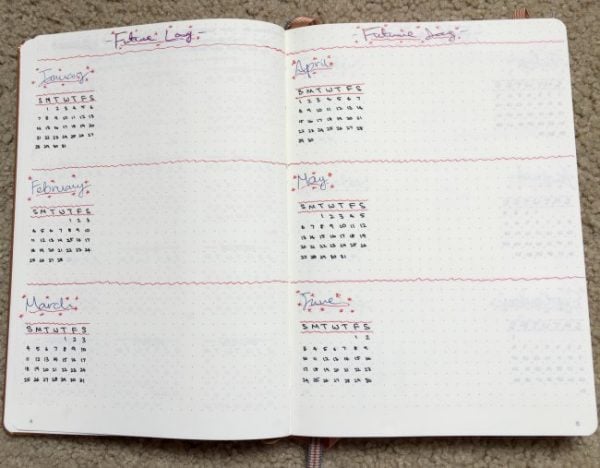 YouTubers have also cottoned onto the wave, with videos upon videos of people sharing how they've set up their Bullet Journals.
It's kind of consumed my life, and in my double-digit prawn and oyster infused daze (awful imagery, sorry), I finally made the leap, and you can too.
LISTEN: Monique Bowley shares her 'Tabless Thursday' productivity hack, on Mamamia Out Loud. Post continues after audio.