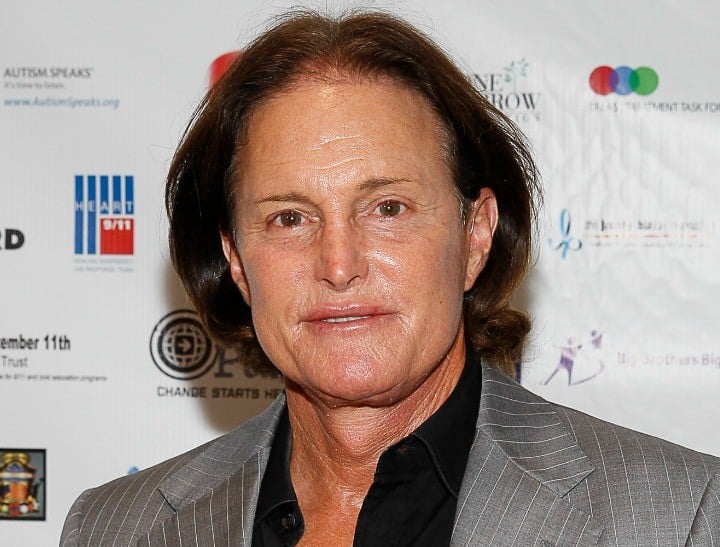 The tell-all interview with Diane Sawyer has aired in the United States.
After months of speculation, horrifying tabloid covers and tacky rumours, Bruce Jenner has spoken about his transition.
Note: Bruce has indicated in this interview that he prefers to use the pronoun 'he' at this time.
In an exclusive interview with American journalist Diane Sawyer, 65-year-old Bruce, former husband to Kris Jenner, officially confirmed what many have been speculating for months – he is transitioning into a woman.
Read more: The 9 most moving moments from Bruce Jenner's interview about his transition.
Bruce struggled to hold back tears as he said: "It's going to be an emotional roller coaster but I'm going to make it through. I've been thinking about this day forever and what I should do with my life. How do I tell my story, how do I tell people what I've been through? I've been thinking about this day forever."
He admitted to Diane Sawyer that he's been running away from this revelation.
"I've tried to explain it to my children this way. God's looking down making little Bruce. he's looking down and he says, what are we going to do with this one. Let's give him a soul of a female."
Straight out of the gate it is clear that Bruce deeply feels the weight of his decision.
"My brain is much more female than it is male."
"I hate the phrase 'girl stuck in a guy's body.' I'm just me."
Diane asked the question whether Bruce was a woman and he replied, "Yes. For all intents and purposes."
He's keen to make a difference with his story: "What I'm doing is going to do some good and we're going to change the world."
At 8 or 9 years-old, Bruce admits to trying on his sister's dress. He admitted it made him "feel good". Even today, he looks at women and thinks: "How lucky are they to wake up in the morning and be themselves.'"
Bruce makes clear that his transition is not about his sexuality. He is and has always been heterosexual: "Sexuality is totally different than what my issues are."
Bruce says he doesn't identify as gay: "No, I'm not gay. I've never been with a guy."
(Post continues after video…)
Bruce admits to telling his first wife, Chrystie, he was confused about his gender. Though Chrystie was loving, she thought: "Like most women she thought 'I can fix that.'"
Bruce claims that his gender issues was one of the big reasons why he broke up with his second wife, Linda, in 1984. He admits: "I wasn't as fair as I should've been to the women I married. I've apologized to everybody. I've apologized my entire life."
Related: Finally, a magazine cover of Bruce Jenner that isn't demeaning.