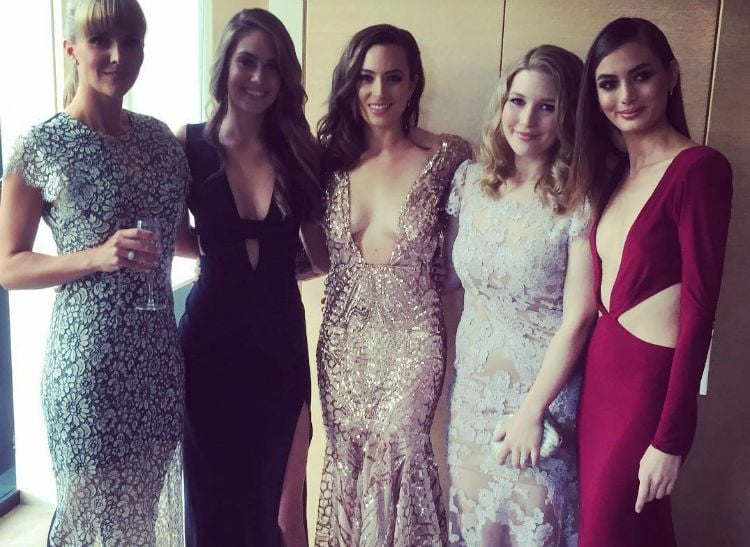 Is there anyone in the universe who enjoys going to their other half's work functions?
The office gossip is even less interesting than your own, the in-jokes sail over your head, you have to feign interest in something you likely know nothing about and the boss is a terrifying doofus.
But it could be worse. You could be going to your partner's end-of-year work bash and it could be full of women who look like this: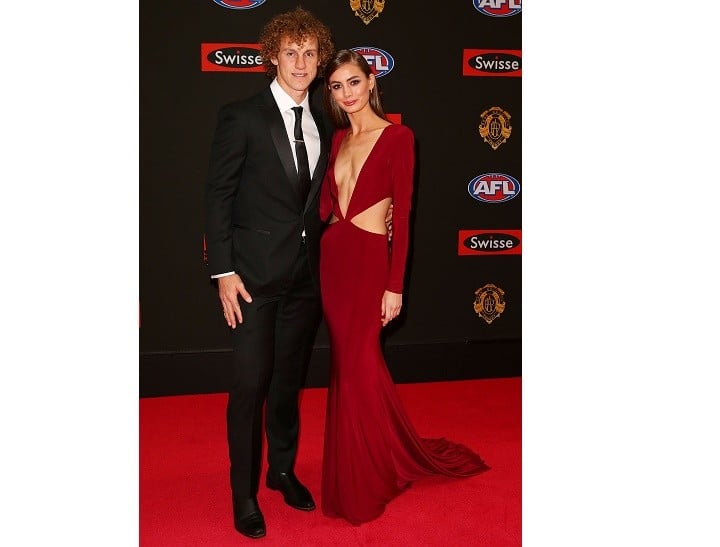 That is the overwhelmingly young and gorgeous Brit Rose Nichols, an accomplished professional model and the partner of Chris Mayne, who plays AFL for the Fremantle Dockers.
And that, my friends, is a dress that you CAN'T WEAR SPANX WITH.
Here's another incredible dress that wasn't made for anyone who needs Shapewear: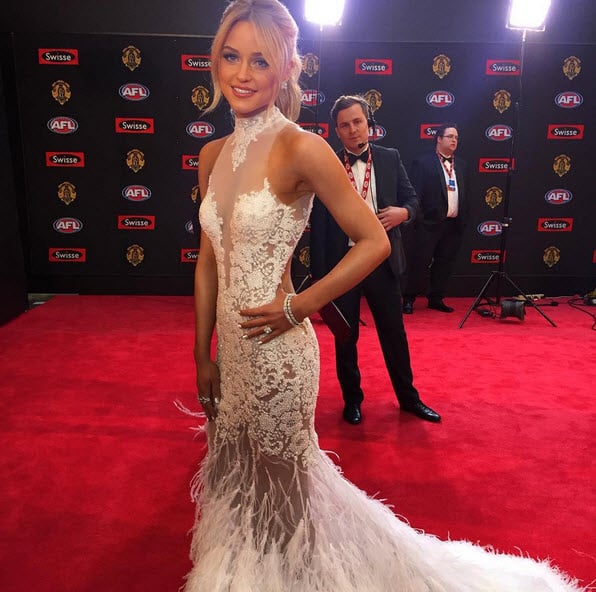 The red carpets of the two big football awards' nights, the AFL's Brownlow Medal and the NRL's Dally M Awards dinner were held in Sydney and Melbourne last night, and the red carpet was not what you would call diverse.