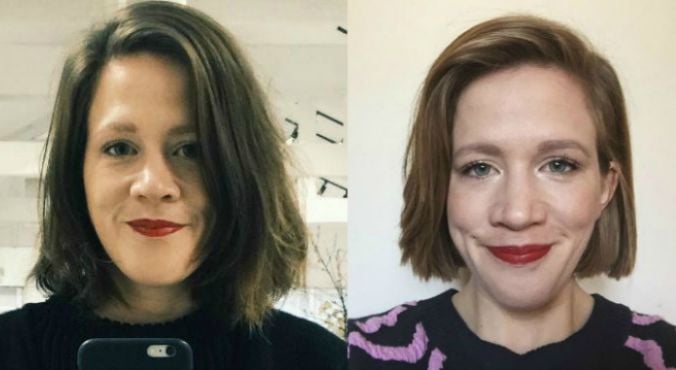 Image: Supplied. 
The Glow's Site Producer, Lizzie, knew it was time for a chop when the dead ends of her hair began to take up, well, half of her hair. Plus, a fresh new colour might make it feel a little warmer, right?
We got the low-down from Lizzie and her hairdresser Briale Moon, who is based at Edwards and Co in Melbourne, about how she went from unkempt brown hair to a blunt, fresh bronde look.
Q&A with Lizzie.
What made you decide to make a big change?
"I have had my hair a darker shade of brown for quite a while - so I wanted to lighten it up, especially as the weather is getting warmer. I also desperately needed a cut, and because I have such thick hair, it can get out of control quite easily."