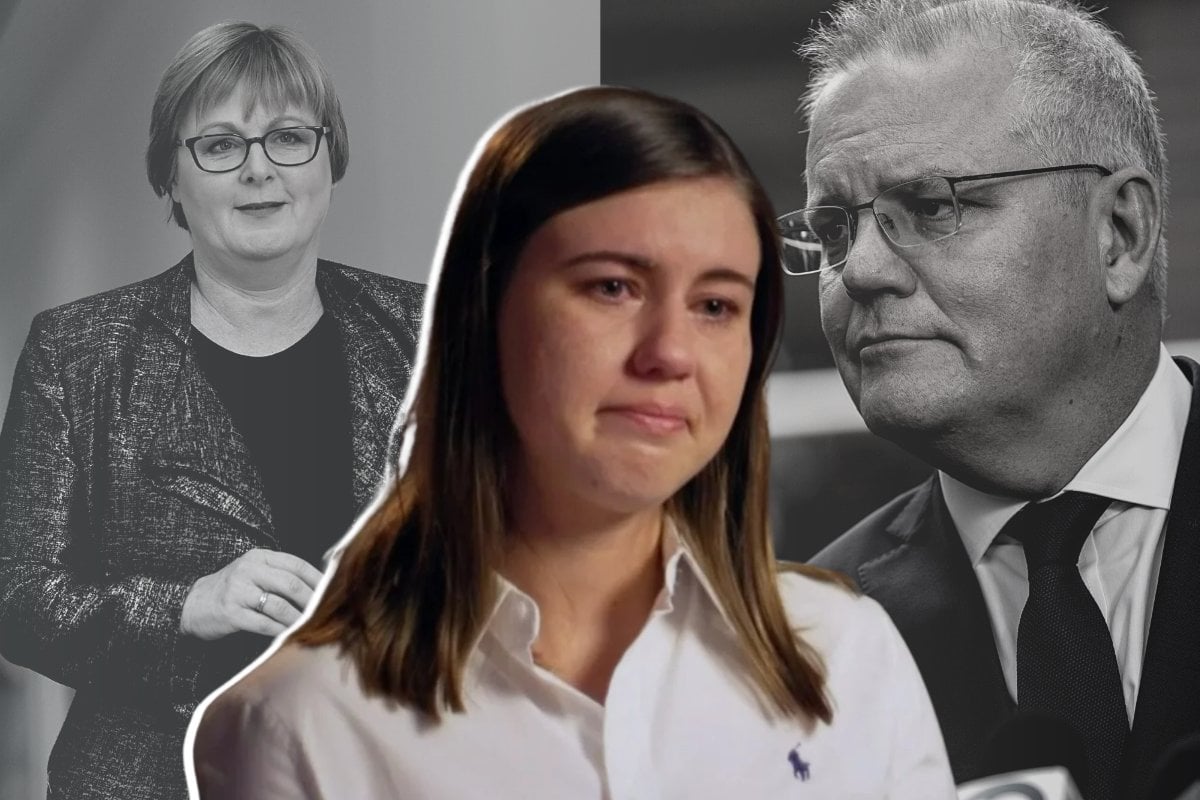 This post deals with sexual assault and might be triggering for some readers. 
This month, all eyes are on Capital Hill, as the Federal Government grapples with allegations of a violent crime occurring within the walls of Parliament House. 
Former Liberal Party staffer Brittany Higgins has publicly alleged that she was raped by a colleague in 2019 inside the ministerial office of her boss, then-Defence Industry Minister Linda Reynolds.
In the week since, three more women have come forward with allegations of assault and harassment against the same man, a former advisor who remains unidentified for legal reasons.
Here's how the situation has unfolded.
What allegedly happened to Brittany Higgins at Parliament House?
In an exclusive interview with news.com.au's Samantha Maiden published last Monday, Brittany Higgins alleged that a colleague raped her after a night out on March 23, 2019.
According to the details of the February 15 article, Higgins was just 24 at the time of the incident and only months into her "dream job" of working at Parliament House.
Higgins also alleged that she was pushed to choose between reporting to police and keeping her job, and claimed that, as her superiors scrambled to deal with the crisis, Senator Reynolds summoned her to a formal employment meeting about the incident in the same room that the alleged rape occurred.
During a follow-up interview with The Project on February 15, Higgins shared more detail of the alleged rape and how the Liberal Party allegedly responded to her allegations.