Get out your double denim and put your hair up in pig tails.
It's been 20 years since Britney Spears released her break out hit, Baby One More Time.
Yep, 20 years.
We feel old/regret all our life choices/wish we were 15 again etc etc.
In honour of Britney's return to the news cycle, we thought we'd take a look back at Britney through the years, from her Disney days, right through to her current "single mum stuck in a child support battle" stage.
Get ready for some serious 90's flashbacks:
1. Star Search Britney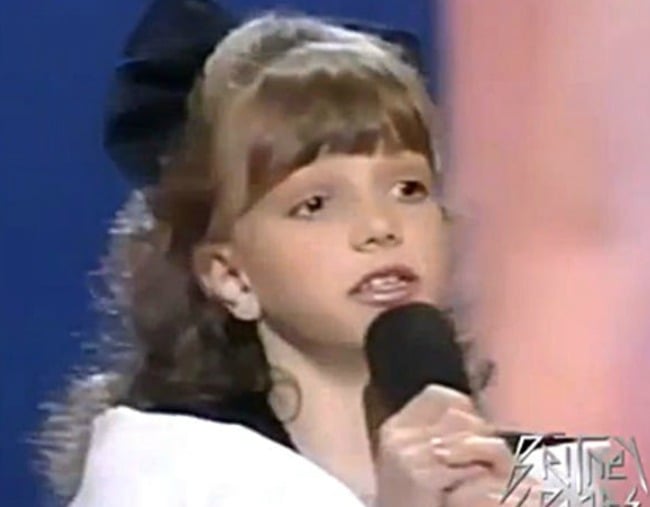 Lil' Britney first appeared on TV in 1992 on the talent show Star Search.
She was 11 years old at the time.
2. Mouseketeers Britney