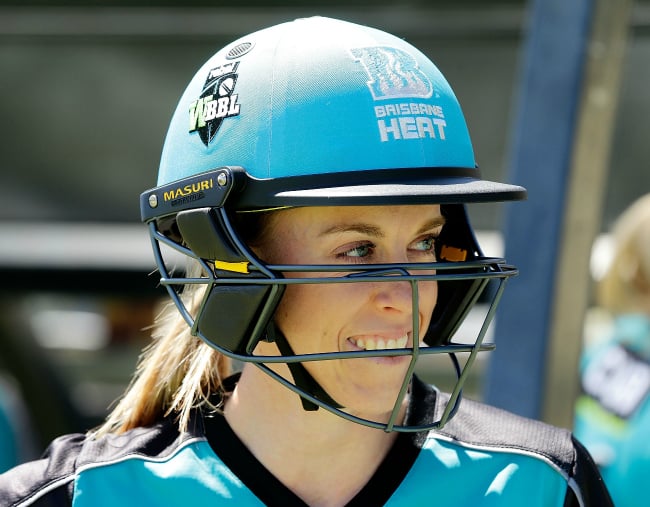 Most would know Kirby Short as one of the most experienced players in women's cricket, the captain of the Brisbane Heat Women's Big Bash League team.
But to kids at one Brisbane high school, she's Miss Short, the P.E. teacher.
The 31-year-old Queenslander spends her days wrangling senior students, coordinating staff in her department, and weekends motivating her teammates on the pitch. Before and after school she manages to squeeze in her training sessions, with the help of flexible coaching staff.
"It makes for reasonably full weeks, and my sanity at times could be questioned, but that's OK," she laughed. "I'm making both work for now, so I'm going to run with it."
Short had originally planned on a career as a physiotherapist. She'd excelled at sport as teenager – first softball then rep cricket at the age of 17, and staying in that world seemed like a natural fit. But halfway into a Human Movement degree at university, she acknowledged a niggling desire to go down another path: teaching.
"I'd done a lot of coaching of sport, and it was just undeniable how much I'd get a kick out of seeing kids achieve something they didn't think they could," she told Mamamia. "That moment when the lightbulb goes off, and you've helped them get there, it really motivates me. I just love interacting with kids in that way."
She now gets to strive for that on a daily basis, with her cohort of Year 10, 11 and 12 classes. That might sound like a nightmare to most – but for Short, it's another challenge to be relished.
"They're a little sassy," she said. "But I kind of tend to quite like the naughty kids. They're a bit of fun, so as long as they know where that line is."