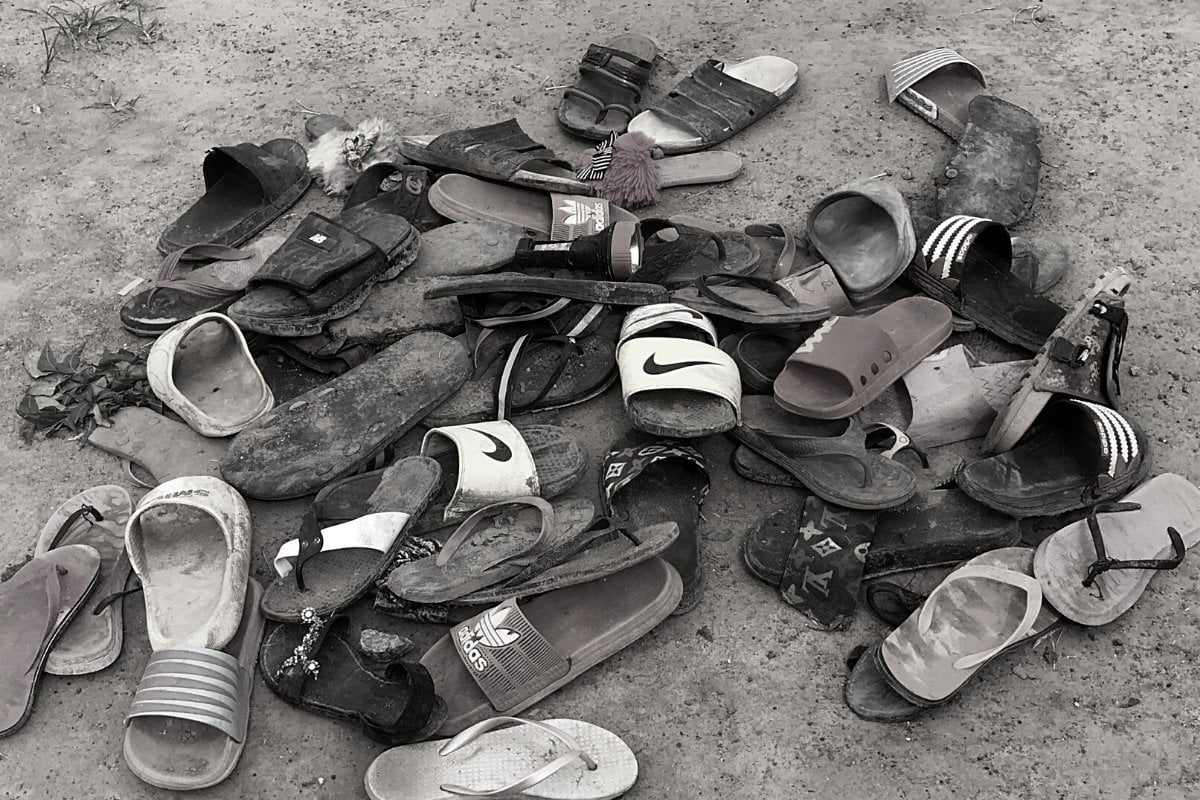 Seven years ago the hashtag #bringbackourgirls was trending on social media. People around the world were tweeting it, or posting it to Facebook and Instagram in solidarity with the families of 276 Nigerian children who'd been abducted from their secondary school in the town of Chibok.
The girls, who were mostly Christian, were snatched by members of Boko Haram, a terrorist organisation that had long been seeking to overthrow the Nigerian government and establish an Islamist state in the West African nation. 
They had already killed thousands of Nigerians in the bloody quest. But be it the scale of the kidnapping, the deep grief of the girls' loved ones, or the fact that Boko Haram had used children as a weapon of terrorism, this particular story cut through in bulletins around the world.
Celebrities and world leaders, including then-US First Lady Michelle Obama, joined the chorus pleading for the girls' safe return. 
The United States dispatched a rescue team complete with FBI hostage specialists and intelligence analysts. Swiss authorities and the International Committee of the Red Cross helped broker negotiations.
The world was listening, and Boko Haram took full advantage. 
Our prayers are with the missing Nigerian girls and their families. It's time to #BringBackOurGirls. -mo pic.twitter.com/glDKDotJRt

— First Lady- Archived (@FLOTUS44) May 7, 2014
The problem persists.