The world is looking closely at the French Presidential elections. The frontrunners set to face each other for the French Presidency on May 7 are far right candidate Marine Le Pen and centrist candidate Emmanuel Macron.
Macron, 39, who founded and is the leader of a year-old political party called En Marche! (translated Forward!) is receiving a lot of attention. Not just because if he loses in two weeks a far right, anti-immigration, anti-EU National Front party headed by Le Pen will change the complexion of the European Union and perhaps even world politics, but because of his 63-year-old wife.
The interest is not so much that Brigitte Trogneux is 24 years his senior. It's where and when they met.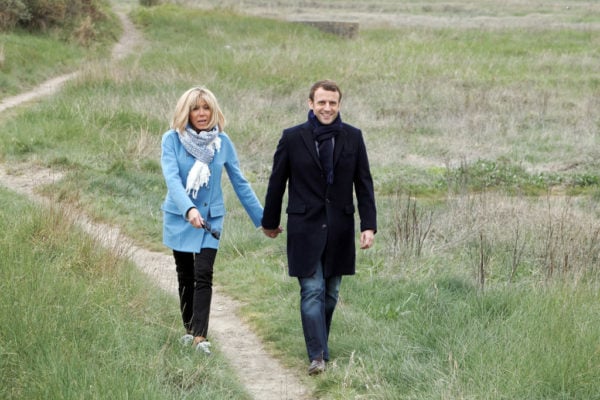 Trogneux was a literature/drama teacher. Macron was her 15-year-old student in a Jesuit college in Amiens. He was in the same class as her daughter Laurence and, according to reports, that was who his two physician parents initially thought he was pursuing.