Two men are dead and three police officers injured following a siege in the Melbourne beach side suburb of Brighton.
According to a statement, Victoria Police officers stormed the Bay St apartment complex shortly prior to 6pm Monday and fatally shot a man inside.
A woman who had been held captive in the unit was successfully rescued.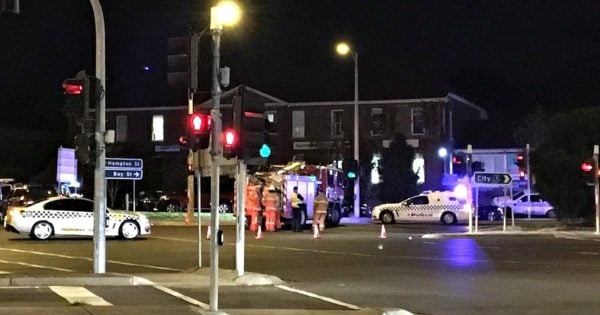 Police arrived at the serviced apartment building at around 4pm following reports of a multiple explosions and discovered a man with a gunshot wound laying dead in the foyer.
According police updates issued on social media, specialist units were called to the scene and officers attempted to negotiate with a man inside the residence.
Media at the scene then reported hearing at least 20 gunshots as police stormed the unit and brought the two-hour siege to an end.
The Herald Sun reported that people near the scene were ordered by police to take shelter in a nearby Coles supermarket, which was then placed into lockdown as the situation unfolded.
Two officers were hospitalised with non life-threatening injuries during the incident, while a third was treated at the scene.
The alleged hostage taker's motivation remains unclear, but police are currently investigating whether the incident was terrorism related.
Channel 7 reportedly received a phone call during the siege by a man who said, "This is for IS, this is for Al Qaeda". Police told a press conference this evening that they are working with the station to determine who placed the call.