From Meryl Streep's takedown of Donald Trump to Ryan Gosling's sweet recognition of his wife Eva Mendes, the 74th annual Golden Globe Awards did not fail to deliver some powerful moments.
But perhaps the most poignant was one that, for many, slipped under the radar.
It was the moment an advocate for sexual assault victims was forced to reward an alleged perpetrator. On stage. In front of cameras being broadcast around the world.
This wasn't a blink-and-you-might-miss-it moment. It happened in plain sight. You could have had your eyes glued to the screen and still not noticed. Which makes it all the more important.
So let's recap: 41-year-old actor Casey Affleck picked up the Golden Globe for best actor in a drama for his role in Manchester by the Sea.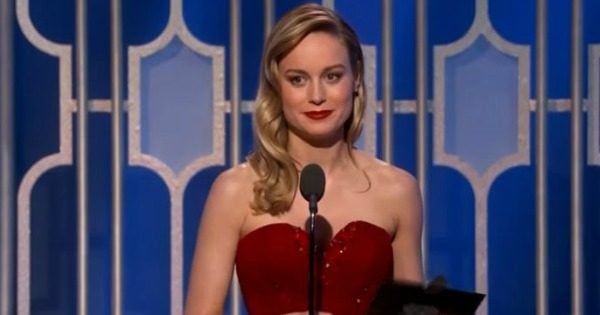 Awards tradition dictates that the winner of the women's acting award will announce the winner of the men's in the same category the following year - and vice versa.
So as it happened, Brie Larson, 27, was the one tasked with calling out the winner of the award, having won best actress in 2016. 
Larson, who blew us away in her role as a sexual assault survivor in Room. 
Larson, who has become a famous women's rights advocate and a voice for sexual abuse victims.
Larson, who at last year's Oscar Awards ceremony -- where she also won top honours -- walked up and hugged every single one of the dozens of sexual assault survivors who had been on stage during a Lady Gaga performance.