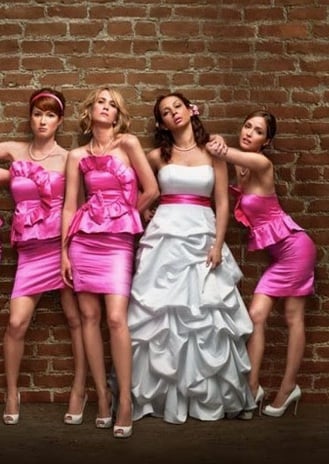 Once thought the ultimate gesture of female friendship, has been revealed in recent years to actually be a giant pain in the bum. Weddings are supposed to be days of joy and celebrations but all too often the lead up can be an excruciating, relationship-damaging affair, full of more drama than season 6 of Gossip Girl.
Being asked to be a bridesmaid has become a Sophie's choice of sorts (well, minus the whole death of your children bit, but given how far some brides will go to have 'their way' on the big day – you can never be sure).
If you say yes to being a bridesmaid, then you're condemning yourself to several months of stress, arguments about money, at least one day in a potentially very ugly frock and putting a major strain on your friendship. If you say no, well you can't say no – can you? NOBODY says no to the bride.