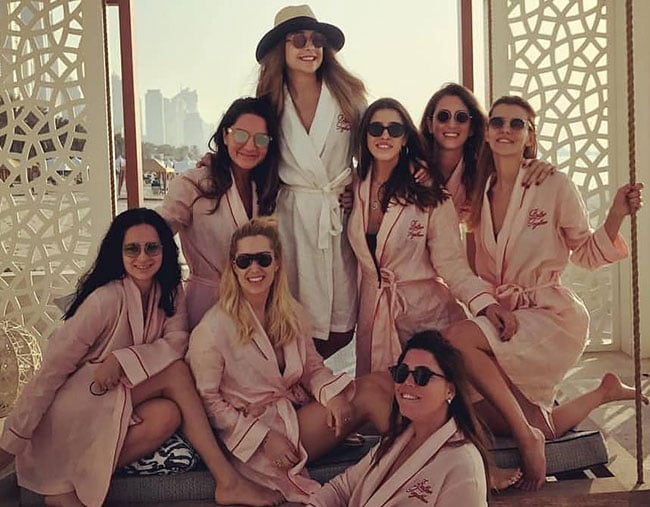 Mina Basaran, 28, had just celebrated her impending marriage to Murat Gezer by spending the weekend in Dubai with seven of her closest girlfriends.
But while the eight women were flying home to Turkey's Istanbul on Sunday, the private jet they were travelling in – owned by Mina's father, Turkish businessman Huseyin Basaran – crashed into a mountain range in Iran.
It's believed all eight women, as well as three female crew members on board the plane, were killed in the crash.
Mina had shared a number of photos online from her Bachelorette weekend, posting them to her Instagram account which has over 85,000 followers.
Just one day before the crash, Mina, in a white dressing gown, was pictured surrounded by her seven friends, who all wore matching pink silk outfits at Dubai luxury hotel One & Only Royal Mirage.
Mina was also snapped on board the private jet, holding a bunch of heart-shaped balloons.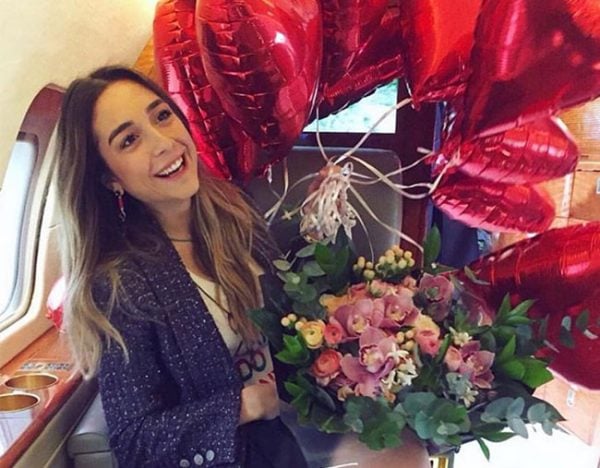 Another photo shows Mina walking towards the private jet wearing a denim jacket embroidered with the words "Mrs. Bride" and "Better Together".