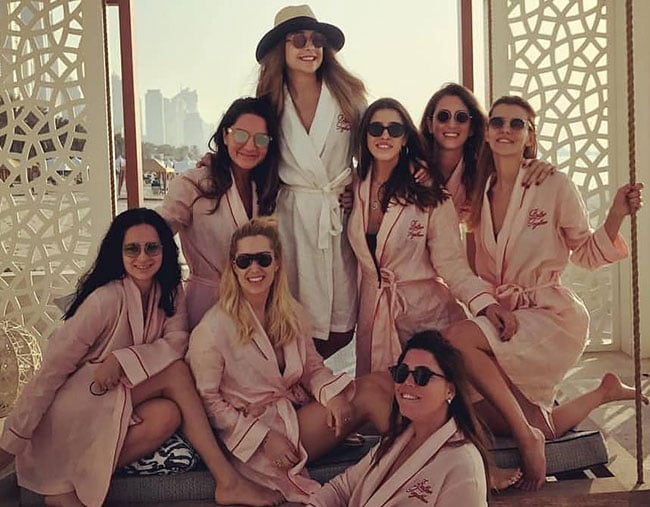 Mina Basaran, 28, had just celebrated her impending marriage to Murat Gezer by spending the weekend in Dubai with seven of her closest girlfriends.
But while the eight women were flying home to Turkey's Istanbul on Sunday, the private jet they were travelling in – owned by Mina's father, Turkish businessman Huseyin Basaran – crashed into a mountain range in Iran.
It's believed all eight women, as well as three female crew members on board the plane, were killed in the crash.
Mina had shared a number of photos online from her Bachelorette weekend, posting them to her Instagram account which has over 85,000 followers.
Just one day before the crash, Mina, in a white dressing gown, was pictured surrounded by her seven friends, who all wore matching pink silk outfits at Dubai luxury hotel One & Only Royal Mirage.
Mina was also snapped on board the private jet, holding a bunch of heart-shaped balloons.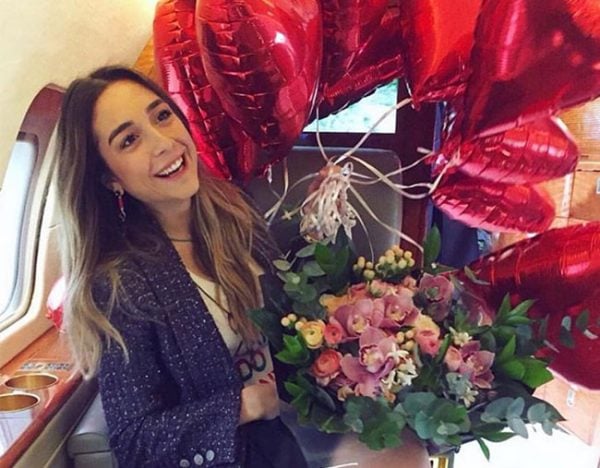 Another photo shows Mina walking towards the private jet wearing a denim jacket embroidered with the words "Mrs. Bride" and "Better Together".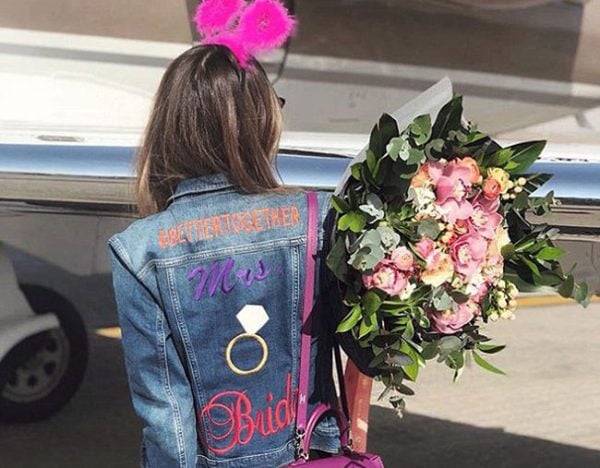 While the cause of the crash is not yet known, AAP reports the aircraft rapidly gained altitude a little over an hour into the flight, before it dropped drastically within minutes.
A witness also told Iranian state television the plane appeared to be on fire before it hit the mountain.
The plane's wreck and the bodies have been located, but heavy rains and wind have made it hard for rescue and recovery helicopters to land in the area. Kerem Kinik, the head of the Turkish Red Crescent, said the bodies of the women would be carried down from the mountain instead.
According to Daily Mail, most of Mina's friends in the crash were also members of Istanbul's social elite, with many working as jewellery or fashion designers.
Turkish media have named the women as jewellery designers Jasmin Baruh Siloni and Asli Izmirli; Liana Hananel, who ran swimwear brand Lily and Rose; workwear designer Burcu Urfali; clinical psychologist Ayse And; and Zeynep Coskun and Sinem Akay.
Investigators have found the black box from the Turkish private jet, and hope it will help explain what happened on the ill-fated flight.
The equipment, typically painted in a bright colour to allow searchers to easily find it, records cockpit conversations and radio transmissions, as well as other data from a flight.
With AAP.