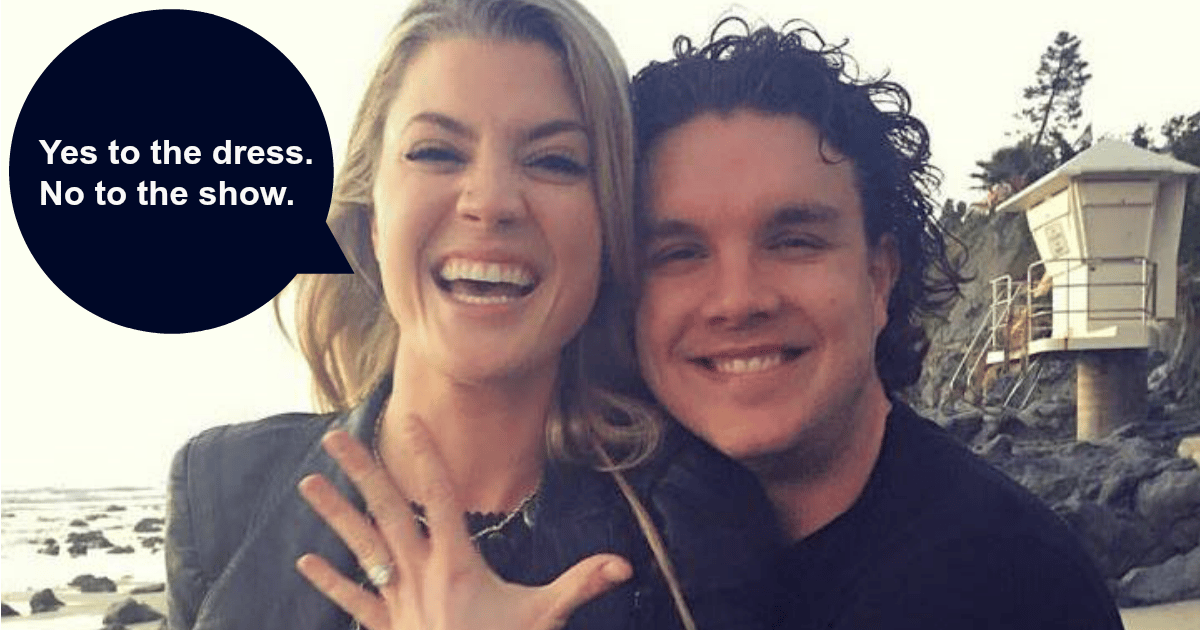 You'd think after working with many-a-bride in the past, reality television show, Say Yes to The Dress would understand one universal and cardinal rule about brides: Don't ruffle their white, bride-zilla encrusted feathers.
But they did. And they pissed off one soon-to-be bride royally, leading us to speculate the bride's something blue come wedding day may just be her own angry face.
The bride-to-be, Alexandra Godino, is due to marry professional hockey player Jeff May at a lavish event in Palm Springs, California, on May 14​.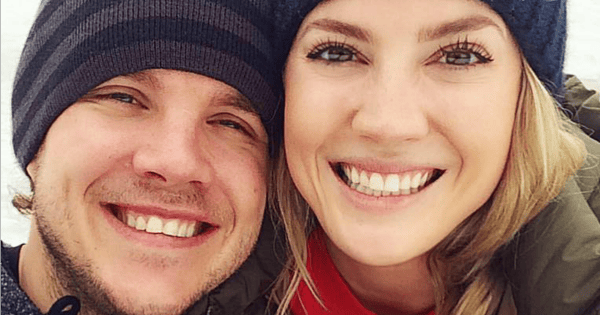 However, ​Godino tried to sue the reality show for ruining her wedding despite the fact it hasn't even happened yet. Godino lost her legal bid on Thursday to stop Say Yes to the Dress from featuring her in an episode before she ties the knot.
Specifically, Godino is terrified the episode, that will air footage of her wedding dress, has the potential to jinx her wedding.
"Not showing the world my gown before the wedding is very important, and in particular, I do not want my fiancee to see the gown before the wedding," Alexandra Godino ​says in her Manhattan Supreme Court suit.
Court papers also stated that her dress will be "one of the most important aspects of [her] entire wedding". (After the actual getting married to the love of her life part we're assuming…? Although maybe it's rude of us to assume that. It's probably a nice dress.)
Women confess their biggest wedding regrets. Post continues after video.
Godino, 27, says she was shopping for said gown when she was approached by a producer of the show to take part, after the show's featured bride had pulled out and they were desperate for a replacement.
The suit claims Godino reluctantly agreed on the condition that her episode would air after the wedding.
Godino was no doubt shocked when she found out the episode featuring her wedding dress was to air on March 25, after she spent a good part of $26,580 AUD on the dress.
Although the judge ruled that episode must go ahead because Godino had signed a waiver that had no restrictions on when the episode would occur, she did offer a solution for the happy couple:
Maybe they should just not watch the episode?