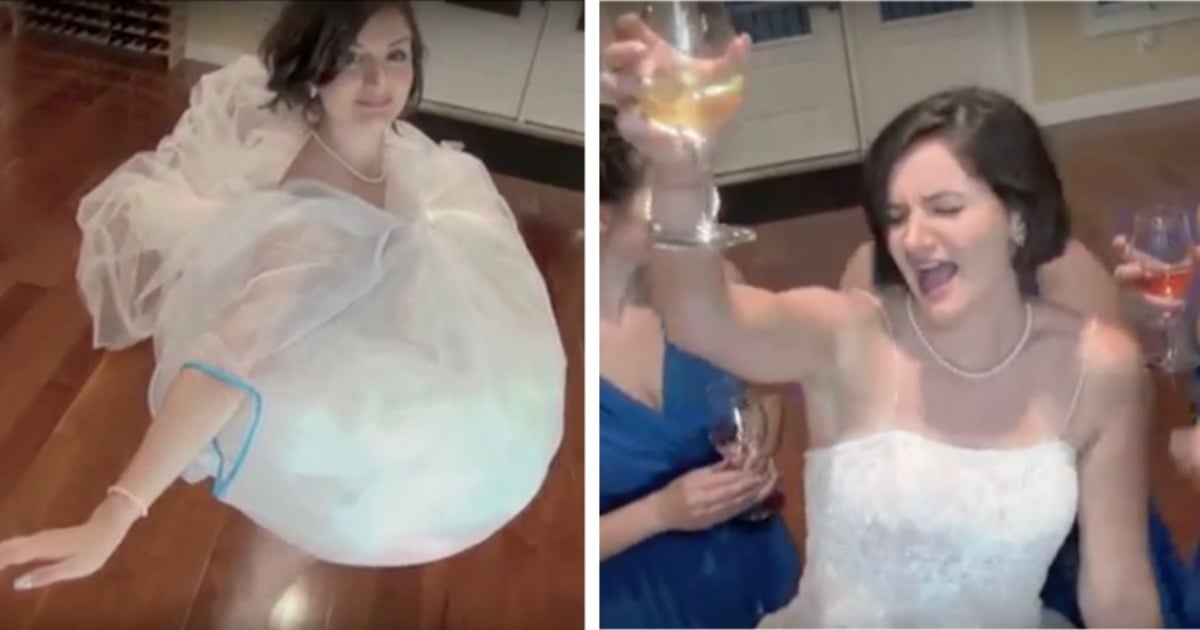 If you thought weeing in a jumpsuit was hard, spare a thought for those tackling the toilets in a wedding dress.
The endless layers of tulle, the sexy-yet-impractical undergarments, the flowing flutes of champagne. So. Much. Champagne.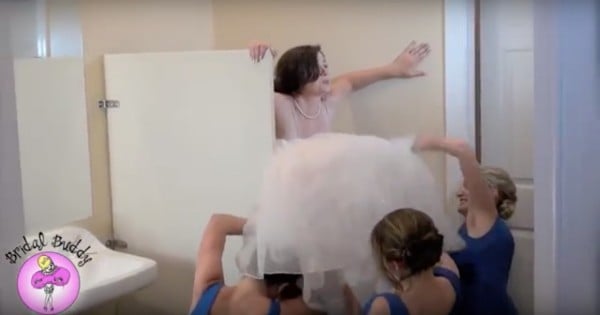 But after years of working in a bridal store and having women continually ask her "how am I supposed to go to the bathroom in this thing?" Heather Stenlake created a simple and innovative solution to many a bride's problem.
Meet the Bridal Buddy. A genius and somewhat hilarious contraption that promises to keep your dress dry and you feeling the sweet, sweet relief from too much liquid consumption.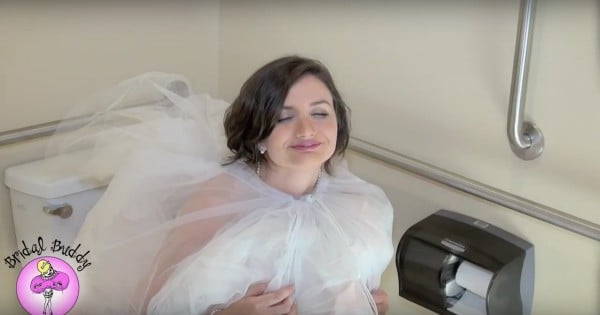 Because according to Stenlake, "When it's time to use the potty, only a buddy will do." True that, Stenlake. True that.
Coming to you packed in a compact bag, the buddy is worn like any other lightweight underskirt. Brides simply slip it on underneath their dresses, forget all about it, and go get hitched.
Then, when it's time to go it's as easy as a pre-rehearsed bend and snap.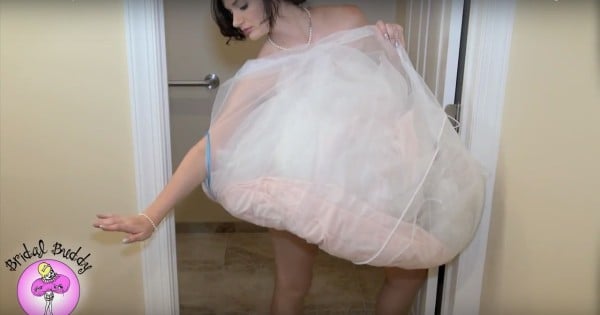 "Start by gathering your gown in front of you," says Stenlake. "Then pick up the Bridal Buddy and bag your dress from front to back. Hold the Bridal Buddy up and put your arms through the armholes. You'll be able to recognise them quickly as your something blue. Pull the elastic cord toward you and you're ready to take care of business.
"When you're done using the toilet, simply undo the elastic cord and unfurl your gown. Now you're ready to get back to the party."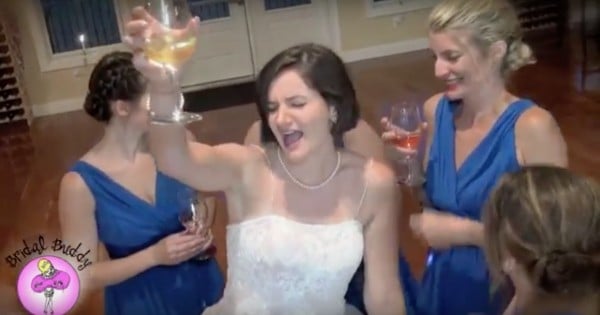 According to Stenlake her friends have used it at their own weddings and loved it.
Admittedly this looks hilarious and kind of like a Halloween costume gone wrong, but before dismissing this thing, stop and ask yourself this. Is this the most ridiculous thing you've ever seen at a wedding?
Our guess is probably not.
Watch the Bridal Buddy instructional video below…