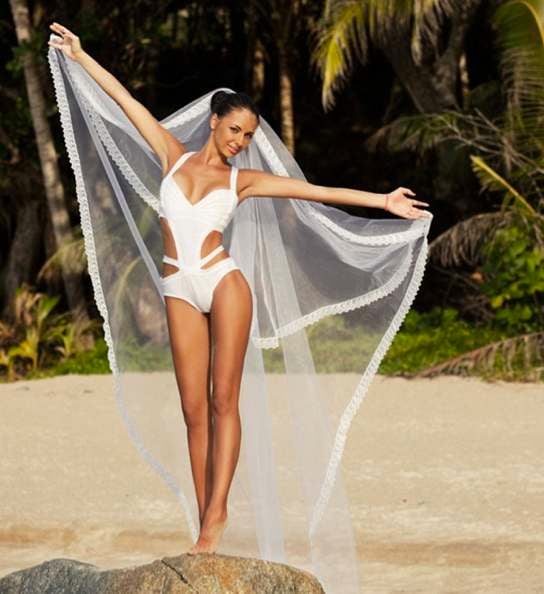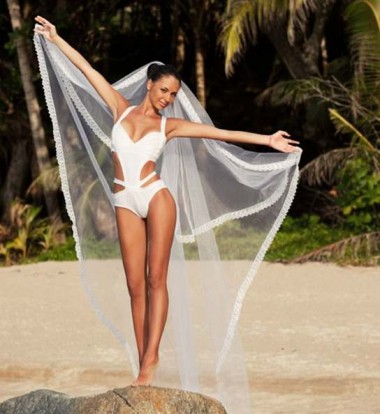 Turns out Pamela Anderson is a style trailblazer; the former Baywatch star wed drummer Tommy Lee in a white bikini back in 1995 and now nearly 20 years later 'bridal bikinis' are a thing.
Mara Hoffman is the latest fashion designer to embrace bridal swimwear.
Her first bridal collection includes a white bikini and embellished one-piece suit designed to be worn "by the sea, barefoot in the desert or under a canopy in the forest."
The "Peitho Embroidered Bustier Bikini" will set brides back US$342, which does seem expensive for a cossie, but when you compare it to the average cost of a wedding dress in Australia – around $3000 – it's a bargain.
Hoffman created the line with low-key brides in mind, "I imagine a bohemian free-spirit who might not be interested in planning out what she will wear for a year and a half," she said. "The great thing is that (swimsuits) can be worn long after."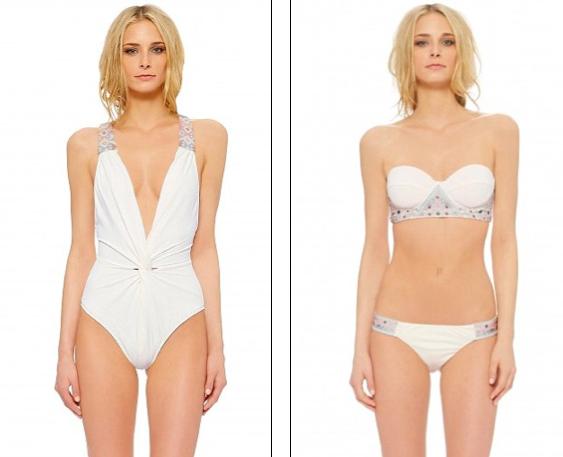 Maria Hoffman's bridal swimwear, priced at $308 for the Grecian style one-piece (left) and $342 for the Bustier Bikini.