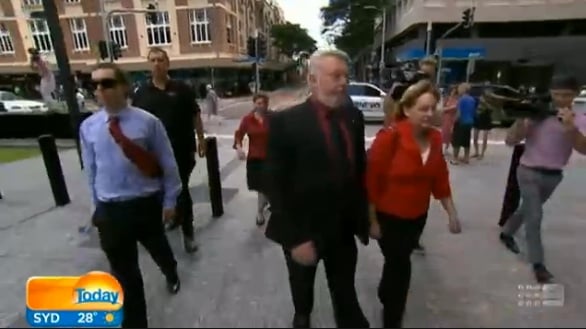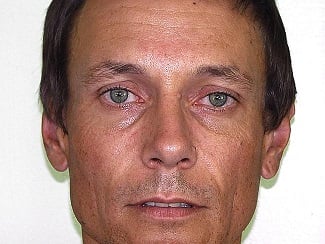 BREAKING NEWS UPDATE:
Brett Peter Cowan has been sentenced to life in jail for the murder of teenager Daniel Morcombe.
The now-known serial paedophile will be eligible for parole in 20 years.
He remained expressionless during the sentencing.
The family of Daniel Morcombe, who was just 13 when Cowan murdered him, was not present in the court at the time for personal reasons.
Justice Roslyn Atkinson read out the sentencing of Cowan, saying his crime was "entirely abhorrent".
"You didn't look like a monster, you didn't look like a paedophile, you looked like an ordinary person," she said.
"Everything you did to that boy is horrific and disgraceful. I've seen no evidence in the months you've been in this court that you ever felt any remorse for what you did. You have tragically and pointlessly snuffed out a young life."
Cowan, who abducted Daniel in 2003 while the 13-year-old waited for a bus on the Sunshine Coast, was yesterday found guilty of murder, indecent treatment of a child and interfering with a corpse.
1. Daniel Morcombe's parents 'knew' it was him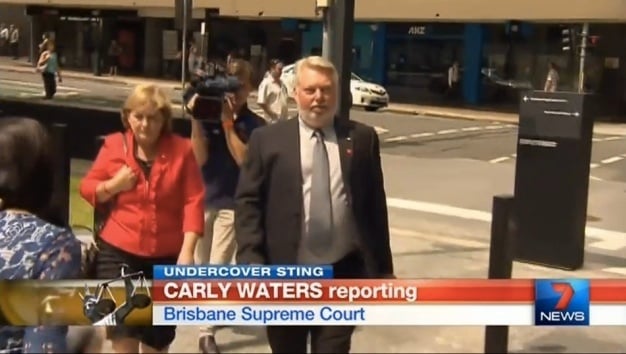 Yesterday, Brett Peter Cowan was found guilty by a Supreme Court jury in Brisbane for the murder of Daniel Morcombe more than 10 years after the 13-year-old disappeared from a Sunshine Coast bus stop.
Today his parents Bruce and Denise have told The Courier Mail that Brett Cowan was always on their radar after they heard of his disgraceful past and that he was in the area at the time of Daniel's disappearance.
But at the inquest in 2011 they knew for sure. "When he (Cowan) walked into the inquest on April 1, we knew… It was bizarre. He had not said a word, but we knew it was him. I think everyone in the room did. We just knew he's a done deal.''
Cowan will be sentenced at a later date.
You can help Daniel's legacy by helping his foundation  www.danielmorcombe.com.au

 2. Manus Island suspects to be arrested
Several men are expected to be charged within days over the murder of  asylum seeker Reza Barati, who was killed during clashes at the Manus Island's detention centre.
The Sydney Morning Herald reports that several of the men expected to be charged are still working at the centre.
New facts about the violent confrontations have emerged, with the newspaper reporting that asylum seekers used bed sheets to attempt to tie their doors shut in fear of the attackers.

 3. Flight MH370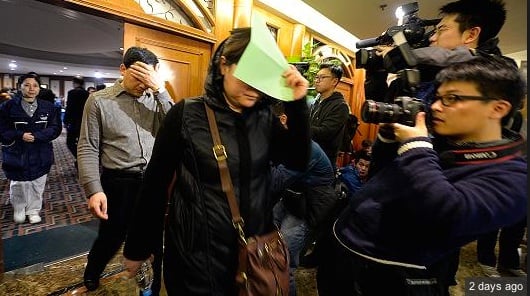 Reports arrived this morning that the search area for MH370 is being extended even further to the Indian Ocean.
Several other pieces of evidence have been dismissed overnight.
The Chinese satellite images which were thought to show traces of debris have been dismissed. Chinese authorities said the release of the satellite images was a "mistake and that they didn't show any debris relating to the plane".
A Malaysian newspaper has claimed that the theory the flight flew on for hours undetected is incorrect.
Meanwhile, a duty-free shop attendant from Perth has told of her chance encounter with a passenger aboard MH370.
For more, read this post here : "He bought her a watch, and then boarded Flight 370″
 4. Oscar Pistorius
The Oscar Pistorius trial has been thrown into chaos when a graphic image of Reeva Steenkamp's dead body was accidentally shown to the court.
Oscar Pistorius wept and vomited as the image was accidentally scrolled through on a computer and shown to the courtroom.
It was the second time in the day he had been sick.
 5. Today's weather
Need to know what the weather is like where you are today? Mammalia Rogue has got you covered.
Read the weather post here.

6. Princess Diana leaked information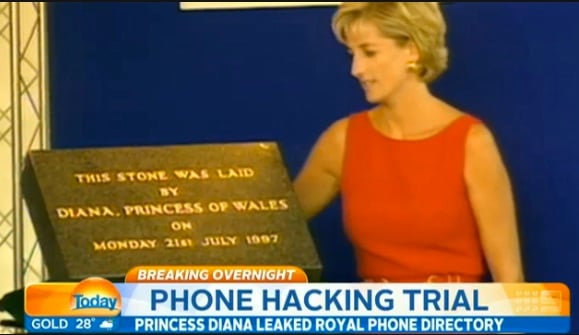 The phone-hacking trial has heard evidence that Princess Diana leaked information about the Prince of Wales.
Former News of the World reporter Clive Goodman has told London's phone-hacking trial that the Princess posted him information about the Royal household.
He said, "She told me she wanted me to see the scale of her husband's staff and household, compared with others.
She felt she was being swamped by people close to his household."
7. Corby AFP investigation dropped
The AFP have dropped a proceeds of crime investigation into Schapelle Corby, which was based on speculation that she was going to do an interview with the Seven Network.
In a statement they said, "In recent weeks, Indonesian authorities have clearly outlined that any such interview would be in breach of Ms Corby's parole conditions and could result in her parole being revoked,'' the AFP said.
"Any possibility of an agreement has now been superseded by these additional parole conditions."
8. Girls charged after depraved acts
In the US, two teenage girls have been arrested and charged after one of their mothers found a video on their phone showing them allegedly torturing a 16-year-old autistic boy with a knife and forcing him to perform sexual acts with an animal.
Sheriff Tim Cameron told the Daily News that the "heinous" allegations are some of the worst he has ever seen.
The 17- and 15-year-old girls have been charged with soliciting a subject in the production of child pornography and false imprisonment, but more charges may be filed.

 9. US shooting
A father has tragically killed a teenage boy he found in his daughter's room.
The father – from Houston in the US –  fatally shot the 17-year-old boy who was inside his teen daughter's bedroom early Thursday morning after he found the boy in the bed with his daughter.
The daughter allegedly told her father that she did not know the boy, after which a confrontation followed and the father shot the boy. She later confessed she did in fact know the 17-year old.

 10. Fathers can be 'banned' from delivery room
A court in the US has ruled that a father be banned from the delivery room.
In a landmark ruling, New Jersey judge Sohail Mohammed handed down his decision the same day the woman went into labour.
The parents had been estranged but were battling in the court over whether the baby's father has the right to be in the delivery room.
The judge said the man's presence would cause the mother stress and could harm the baby.
10. Kids don't get enough sleep
It is World Sleep Day and experts are visiting schools around Australia to talk to kids about the importance of sleep.
A survey has revealed that 20 per cent of children don't get the recommended amount of sleep and up to 40 per cent have poor sleep.
Children aged five to 12 need nine to 11 hours a night. Older children need 8.5 to 9.5 hours until the age of 18.
What news are you talking about today?