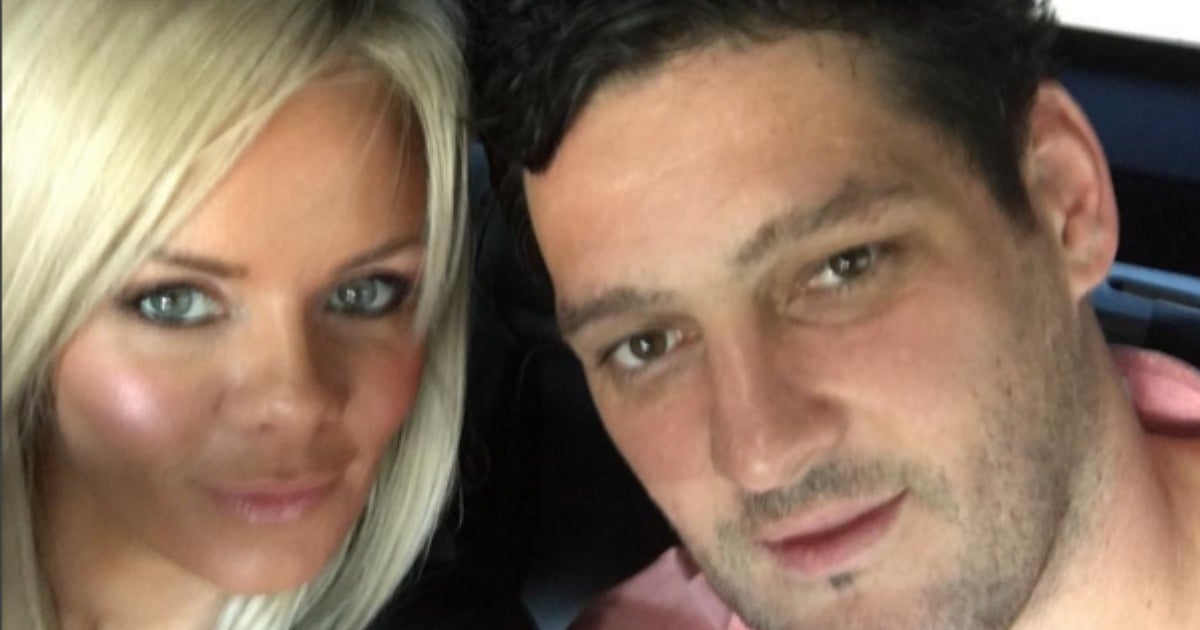 Brendan Fevola, the AFL star who claimed the hearts of even his greatest critics in I'm A Celebrity… Get Me Out Of Here!, has also managed to reclaim the heart of his ex. So much so that he's planning on a second wedding.
Two years after his divorce was finalised, Fev has said he's ready to tie the knot with Alex again. Speaking on air with Fifi & Dave this morning, the 35-year-old explained that the current state of his rekindled relationship presents a "dilemma".
"So… I've got a bit of a dilemma. So, Alex and I have gotten back together so obviously we're divorced so we're not legally married anymore," Fevola told Fifi Box and Dave Thorton.
He continued: "But now we're back together. Living at home, back with the family, and I have a dilemma. Do we get remarried? Do we have an engagement party? Do people have to buy presents? Do we have a wishing well?"