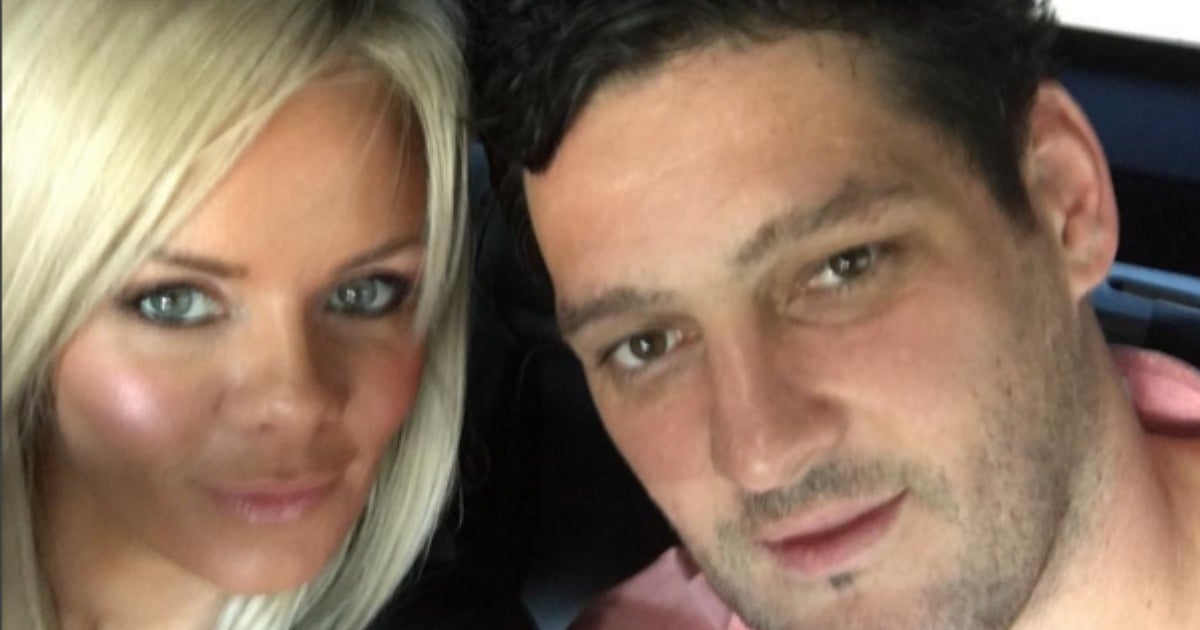 Brendan Fevola, the AFL star who claimed the hearts of even his greatest critics in I'm A Celebrity… Get Me Out Of Here!, has also managed to reclaim the heart of his ex. So much so that he's planning on a second wedding.
Two years after his divorce was finalised, Fev has said he's ready to tie the knot with Alex again. Speaking on air with Fifi & Dave this morning, the 35-year-old explained that the current state of his rekindled relationship presents a "dilemma".
"So… I've got a bit of a dilemma. So, Alex and I have gotten back together so obviously we're divorced so we're not legally married anymore," Fevola told Fifi Box and Dave Thorton.
He continued: "But now we're back together. Living at home, back with the family, and I have a dilemma. Do we get remarried? Do we have an engagement party? Do people have to buy presents? Do we have a wishing well?"
While Fifi – a new friend of Brendan's – said she adored the idea of a second wedding, she mused that those who attended the first set of nuptials mightn't be so thrilled at the idea of dishing out cash for another present. Regardless, she was thrilled to hear about Brendan's plans to propose, and said his three daughters, Mia (Alex's child from a previous relationship), Leni and Lulu would make beautiful flower girls.
"I think it would be lovely if you two got married again. And the girls [could be] your flower-girls, just a really intimate ceremony…. honestly I think that's a really lovely thing," she told the former AFL star.
"I've just been thinking about proposing," Brendan said, adding that Alex "has already got her wedding rings back on."
Brendan confirmed his reunion with Alex during filming of I'm A Celebrity in February, telling his camp mates that the relationship changed since he was welcomed back home.
"When I moved back in, she's like 'Put the kids to bed', and we'd sit out on the balcony and have a couple of glasses of red," Fevola told 'The Chief' Paul Harragon.
"It is nice, and she just talks about her work (as a photographer). I used to be like, 'Oh yeah yeah yeah' but now I sit there and listen, and I'm like: 'That's amazing. We never used to do that sh–."
To say Brendan and Alex Fevola have had a turbulent relationship since their first wedding in 2005 would be putting it lightly. Salacious scandal long plagued the pair leading up to their divorce, including news of Brendan's extra-marital affair with Lara Bingle in 2006 which saw them separate. While the couple did rekindle for brief periods, they legally divorced in 2014.
Have you rekindled with an ex? Tell us in the comments below.
Watch the highlights of Brendan's time in the I'm A Celeb jungle below.