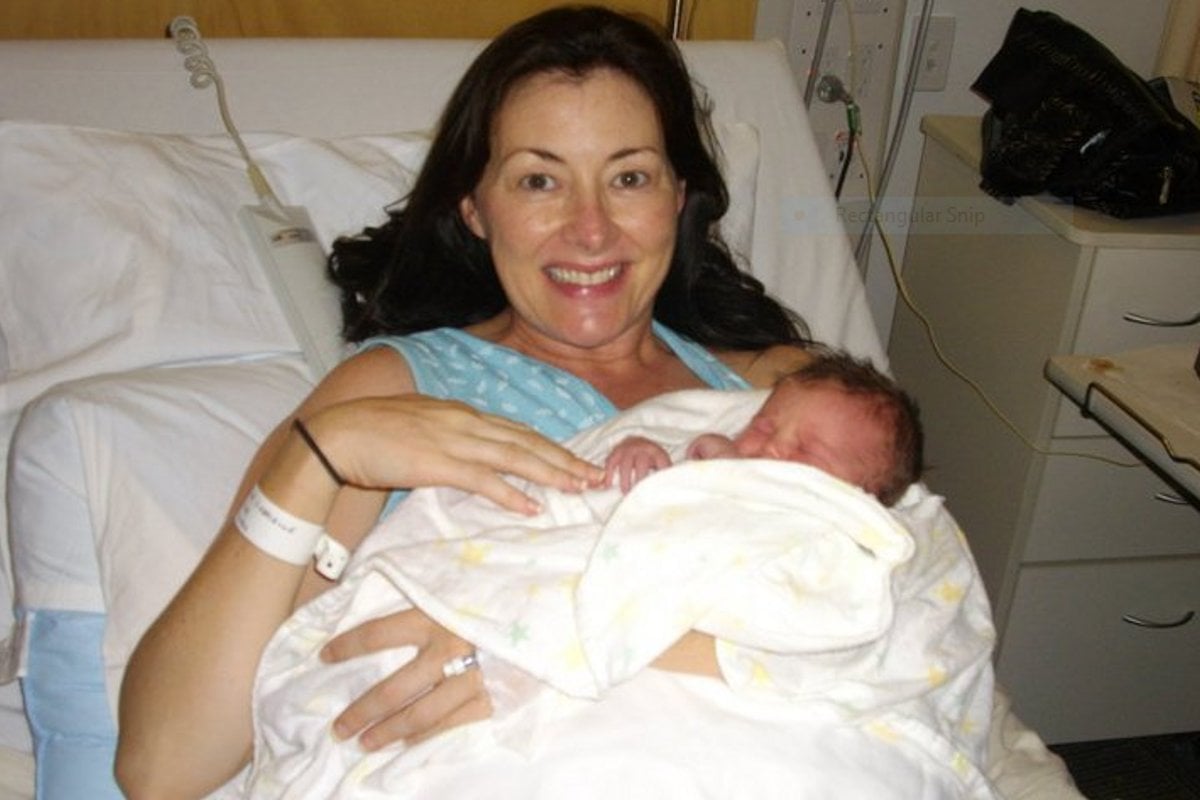 Have boobs, will breastfeed. At least, I thought that would be the case.  
As an elderly primigravida at age 44 (insulting at first to hear it from the doctors, but it's basically the Latin for old, first-time pregnant lady) my focus was on having a successful pregnancy and a healthy baby.  
While pregnant, I didn't give breastfeeding a second thought, apart from the self-satisfied, va-va-voom of seeing my petite A cup equipment swell to a respectable double-B and thinking, "Of course I'll breastfeed. That's what women are built for." Right? 
Watch: Breastfeeding around the world. Post continues below.
In my mind, breastfeeding was a no-brainer.  
Breast is best. For manifold reasons, that's just a fact. And I sported the glands necessary to perform this important maternal act, so assumed it would be easy-peasy.
But between the stress of requiring an unplanned c-section at 39 weeks, being sent home from hospital during a flood (it was January 2011, Brisbane was awash with a once-in-forty-years deluge), in-laws who were stranded in Brisbane and lobbed up on my doorstep, well-meaning visitors arriving unannounced, poor latching, a dehydrating baby rushed to the emergency room on our second day at home, nipples that were on fire, mastitis, the excruciating pain of a killer haemorrhoid the size of a grape, and a partner who was ready to stick a bottle of formula into our newborn's mouth every timed she uttered a peep, I didn't stand a chance. 
Consultants and visiting aftercare nurses propped me up with towels rolled into the small of my back, cushions under my arms, a stack of phone books upon which to elevate my feet, and still I couldn't get the posture right. 
The football hold and all other holds were a flop. 
With their one hand clasping my breast and the other guiding my baby's mouth into a pucker, nurses tried to connect us… but neither my baby nor I seemed to come naturally to the task.
My daughter would attach to the outermost nib of my nipple and suck for dear life, before long rendering me with chaffing so sore, so red, that I had to walk around the house bare breasted. 
How wrong had I been about "Have boobs, will breastfeed"? I was a disgrace to the mammalian class.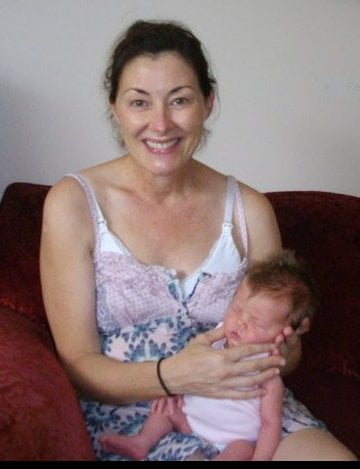 Image: Supplied.