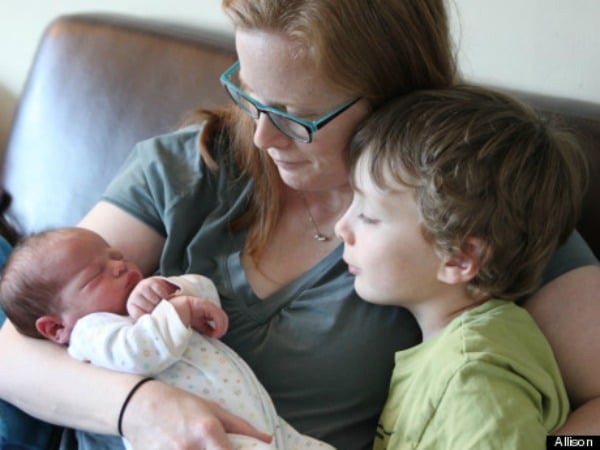 "As soon as my husband and I started working on the adoption plan, we wanted to find out about breastfeeding -- Was it possible? What does it look like? It was such an important part of my experience with my older children and I wanted to provide that for our adopted baby, too."
These are the surprising opening words of a post that Allison, a 40-year-old mother to a 6-year-old, a 2-year-old and a newborn adopted son, has written for The Huffington Post's "Breastfeeding Chronicles" series.
Why did she want to do it so badly? "I wanted him to feel that bond - that closeness and skin-to-skin, to help him feel comforted," she explains. "Not being pregnant, and not knowing what he felt like in the womb beforehand ... I wanted that physical connection with him afterward."
It's a concept that I'd never even considered possible. Breastfeeding my biological children felt like such a struggle at times, I can't even begin to imagine how tough it would be to convince your body to breastfeed when you hadn't gone through childbirth. But Allison proves it's possible.