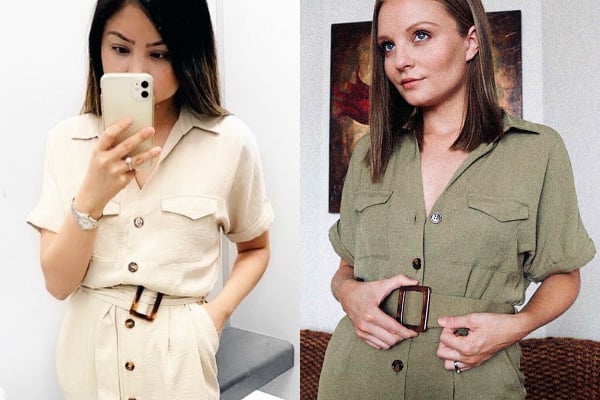 When you're a new mum, your thought process leaving the house goes a little like this.
Car keys? Check. All the sh*t the baby needs? Check. Undies? In my handbag. Pads? Glovebox. Clothing I can breastfeed in? Dammit.
Finding nursing-friendly fashion that is stylish, comfortable and practical is an art, because you want to feel good about yourself when you leave the house but also be able to easily access a breast when your baby is wailing for lunch.
Want more fashion inspiration? Check out this street style video below, post continues after video.
Thankfully, the key to nailing breastfeeding fashion is simple – it's buttons.
Not faux buttons that have precisely no purpose, but real buttons that can be undone when you need to whip a boob out.
Three very affordable breastfeeding fashion options we've seen recently that tick all the boxes come from Kmart.
 

View this post on Instagram