As I dragged my heavy head off the pillow I was welcomed to recovery by a gigantic smile.
"Danielle you're in recovery, the operation went fine; I just need to take a look at your wounds are you okay with this?"
"Yep.." 
My head crashed into the pillow, and my eyes were dreary. This was the moment of truth, the moment I had been waiting almost two years for. I made myself stay awake even though it felt so good to shut my eyes and drift off to sleep.
The recovery nurse cleaned her hands and popped back over to my bed. She unbuttoned one of my hospital gown buttons and I was still chilling in a magical world of pixie dust and after effects of anaesthetic fun.
"Oh my gosh he's done a beautiful job.."
Here it was the moment I had been waiting ever so long for… *cue big, heavy, dramatic music*.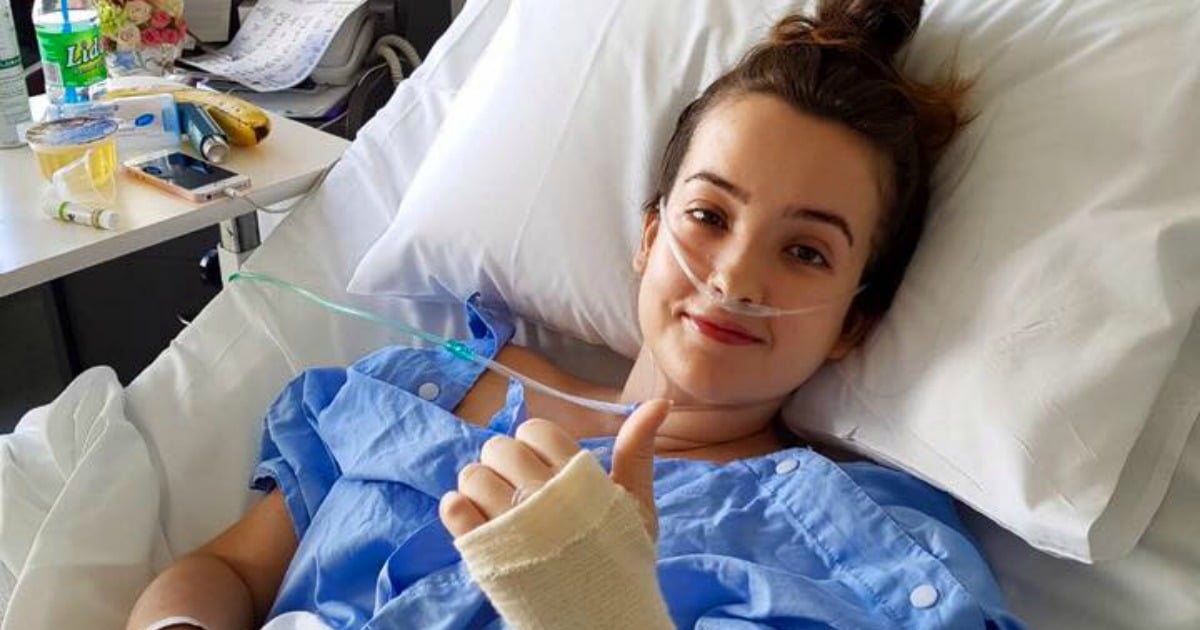 I saw symmetry and I saw two "humps" on my chest.
B - O - O - B - S  or, as they can also be called: F - O - O - B - S. (A term popularised by breast cancer patients to mean former, future, or fake boobs. Often used during the various stages of reconstruction after mastectomy.)
It's hard to find the words to describe exactly how I felt seeing my brand new body for the first time. It was as if the world made sense again, and I was finally back on the path to live my life again.
Boobs don't just mean that I'll be a bigger booby gal rockin' bikinis down at the beach this summer. That's just the fun part...