At the end of June, while trying on swimming costumes at a store, Sherrie Rhodes, 37, noticed her right breast looking a bit dimpled.
The mother of three, from East Yorkshire, England, remembered reading on Facebook that dimples can be a sign of cancer, so she made an appointment with her doctor.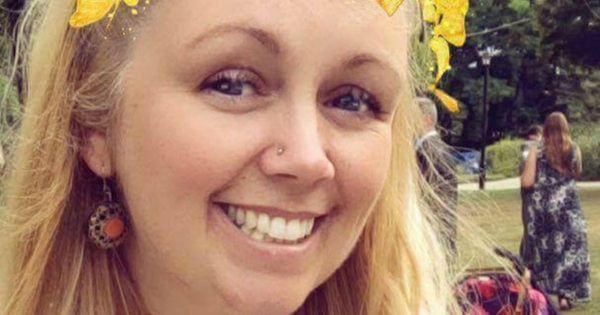 Having no other symptoms, she wasn't too worried. But after being referred to a clinic for scans and biopsies, Rhodes was told the devastating news that she had breast cancer.
Now she's shared an intimate picture of her symptoms online to urge other women to be more aware of changes in their own breasts.
"Yesterday I was diagnosed with breast cancer," she wrote alongside an image of her dimpled breast on Facebook.