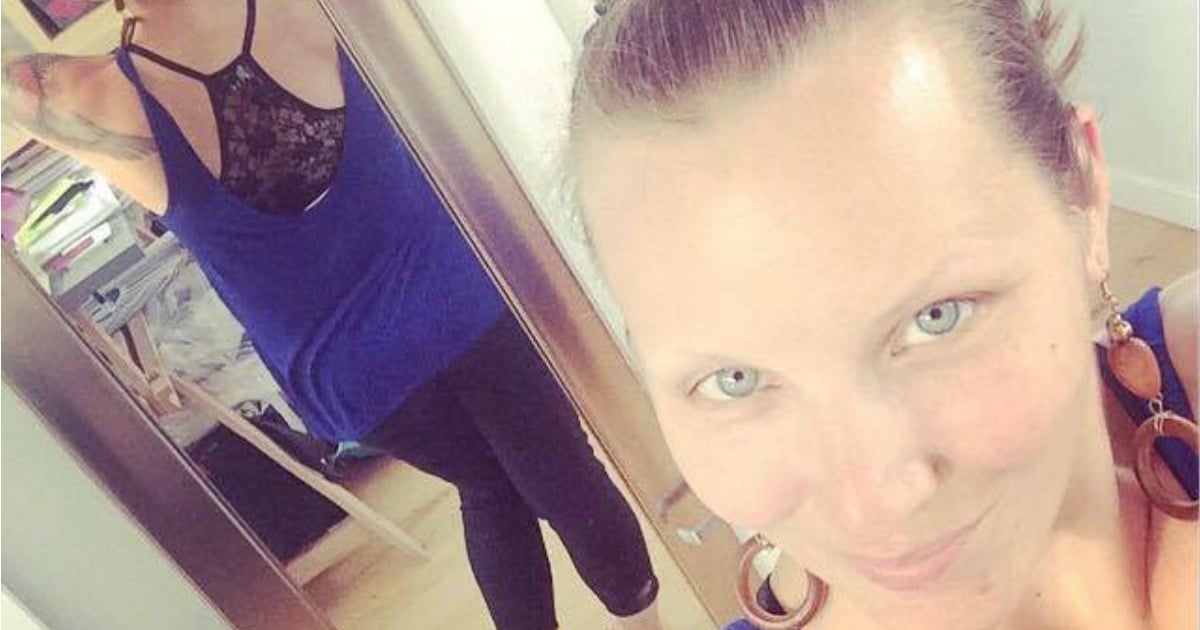 Want to read this later? Pin it here. 
Dana Donofree's own experience fighting breast cancer inspired her to create AnaOno Intimates, a line of lingerie and loungewear specifically made for women who've had breast cancer-related surgeries.
The day before her 28th birthday, two months before her wedding, Dana Donofree was diagnosed with Infiltrative Ductal Carcinoma, an invasive form of breast cancer.
Watch: How to check for signs of breast cancer. Post continues after video.
During her fight with the disease, a bilateral mastectomy, reconstructive surgery, and chemotherapy, she found lingerie fit was a huge challenge. She couldn't find any options besides sports bras and camisoles that fit correctly.
"I could have never realised what it would feel like to have drains coming out of my body: No one can know until you're there. They are very cumbersome, confusing to manage, and you're on your own to find a drain belt or other solution to hold the pouches—these are not provided by the hospital," Donofree said in an interview with Refinery 29.
"In my case, I left with safety pins attached to my surgical bra to keep the drains in place, [which is] hardly a solution."
So, the Savannah College of Art and Design graduate decided to make her own. She quickly learned there were many other women, just like her, were looking for beautiful, comfortable bras that fit.
In 2014, AnaOno Intimates was born. It initially offered five bra styles, including lacy bralettes and beautiful front-closure bras, with matching panties made from soft, non-irritating fabrics to "help women who've had breast surgery feel beautiful, confident and empowered".
In April of this year they launched the MAKEMERRY collection, a line of pocketed bras and camisoles designed with women going through radiation in mind.
And in June they launched their first loungewear line, Recovery Loungewear.
"My goal with this collection is to offer thoughtful solutions for women so they can feel comfortable and confident the second they leave the hospital, and all the way through their road to recovery," Donofree says of AnaOno's new loungewear line in a press release.
The recovery line contains three styles, each named for a woman who lost her fight with the disease.
The Miena Robe is a lightweight versatile robe. "Thoughtful design allows you to wear the Miena constantly during recovery & treatment right after surgery when you might not be feeling your best," the website explains.
The robe also features a removable drain belt.
The Kara Wrap Dress is meant to be worn from "recovery to treatment to errands and appointments throughout the healing process".
Mesh-panels are included to make the dress more breathable around surgery incisions.
The Conley Romper features a tie in front, so that lifting one's arms isn't necessary when putting it on. Again, this one's intended to be worn both in and out of the home.
The Recovery Loungewear collection ranges between $68 to $78, and is now available at AnaOno.com.
Have you tried loungewear or lingerie designed for breast cancer survivors?
Feature image via Instagram @anaonaintimates.
This post was originally published on Flo&Frank, you can read it here. You can follow AnoOno Intimates on Instagram.