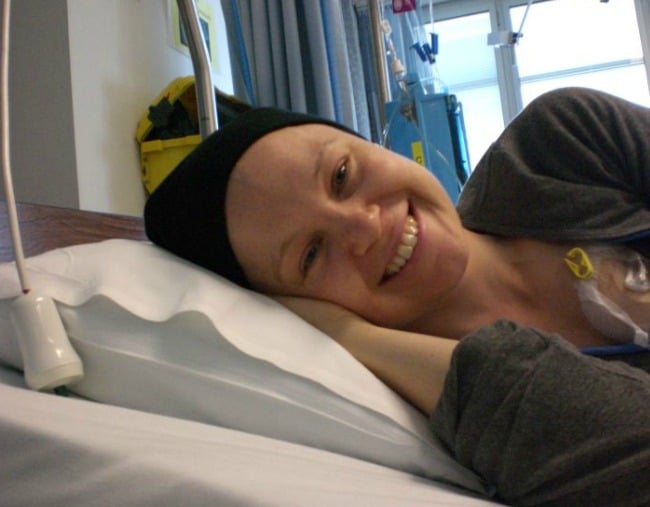 It was 6 p.m. on a Friday. I had bolognese sauce boiling on the stove and the aroma of its red meatiness was in the air. The telephone burred.
When I answered, my GP didn't waste words. Josie, your results are in: you have ductal, invasive breast cancer. I've gone ahead and booked you in to see a breast surgeon on Monday.
I sat down at the kitchen table, my world now the size of its rectangle of silky oak. A tremor ran from my hand to my feet. A few days before, I had shaken uncontrollably as a doctor dug into my right breast with a fine needle, its journey guided by an ultrasound machine. I remember her authoritative voice warning me, this will sting. She pushed and the needle slid deeply into my breast. The sonographer, a well kept woman in her early 50s, assisted. Something in that sonographer's manner and voice made me trust her immediately.
It turned out I needed both types of biopsies that day. The needle that poked in and out of the tumour to capture its adolescent cells, as well as a core biopsy, where a thicker needle shunted in and out to take tissue–like getting your ear pierced.
A support person, someone from the front desk or a training doctor, I never found out which, had stroked my hair back. She had a brown bob and a plump figure. You wouldn't notice her in a crowd unless you knew her and then you'd gladly rush over to share a confidence.