If you're anything like me – bras are a big investment. It takes a lot of time, money and investigative skills to find a bra that fits right and is comfy.
So when you finally stumble upon the holy grail of boob holders, you want to hold onto them for as long as possible. You need these bras to go the distance, because you CANNOT go bra shopping again anytime soon. It's just too much.
Your bras need to be washed regularly (fungal infection, anyone?) but you should avoid the washing machine at all costs – the rough spinning cycle will reck havoc on your delicates – and you'll end up getting stabbed in the eye by a renegade wire during your morning commute.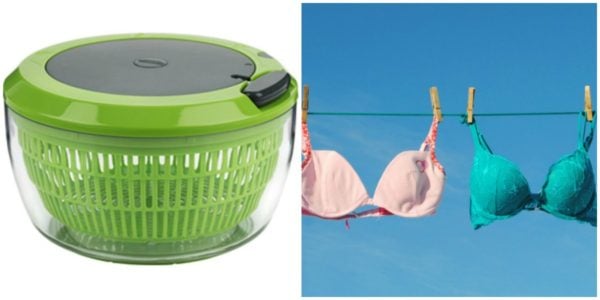 Luckily we've found the perfect little hack for washing your bras - all you need is your bra (obvs), a little bit of washing detergent or baby shampoo, and a salad spinner.