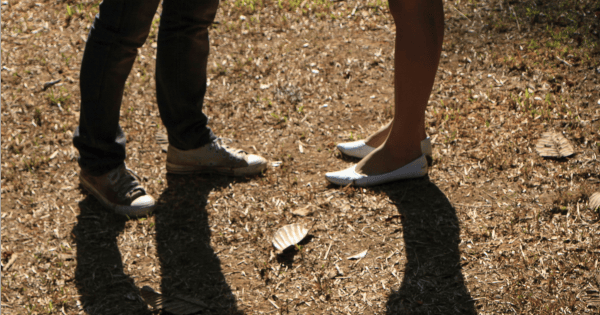 I used to dance around the house to Frank Sinatra with my first born son.  He was born six weeks early, a scrappy 2.2 kilos who wouldn't eat or sleep properly for the first six months. Frank calmed us both down.
He's now 17 years old, strapping instead of scrappy and I need to look up to meet his eyes.
His year 12 formal is also coming up. He attends a co-ed school, however his year level is unusual in that 80 per cent of students are boys. It just wasn't a great year for girls. That hasn't bothered him before. To the contrary, making friends was easier with a large pool to choose from.
That is, until he needed a date for the formal and the pool of girls to choose from was more a puddle than a pool.
A quick investigation by him revealed that all the girls in his year level were attending the formal either with their boyfriends from other schools, or they had already been asked. 
Unperturbed, he decided to ask a girl from a different school who he had known since they were babies. They occasionally bumped into each other at parties. After unsolicited guidance from me that he must call her to ask and not text, he left two messages for her to call him.
She hadn't returned his call by the next morning but he remained relaxed. "It's fine mum, she probably hasn't even listened to her messages. I never do."
I drove him to school and forced myself not to raise the matter again. She called him a little while later. She declined his invitation. He texted me that she had said no. I tried calling him, but classes had already begun and his phone went to message.
Watch Mamamia staff confess what they'd say to the one that got away. Post continues below.

I was miserable for the rest of the day imagining his distress. I knew he would've collected himself in order to get through the day but it must have been tearing him up inside.