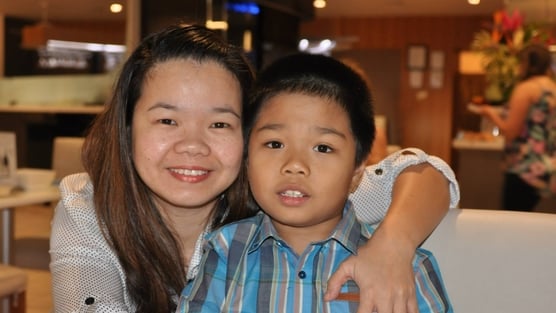 Tyrone and his mum were facing deportation — all because he has autism.
The government has permitted ten-year-old Tyrone Sevilla and his mother Maria to stay in Australia, after more than 120,000 Australians rallied behind the Filippino family.
The decision came after Immigration Minister Peter Dutton was served a 4,000-page petition asking the minister to allow the boy with autism to stay in the country.
The campaign to save the Sevilla family from deportation began after Maria's 489 skilled working visa application was rejected because the government believed treatment for Tyrone's autism would be a burden on the Australian taxpayer.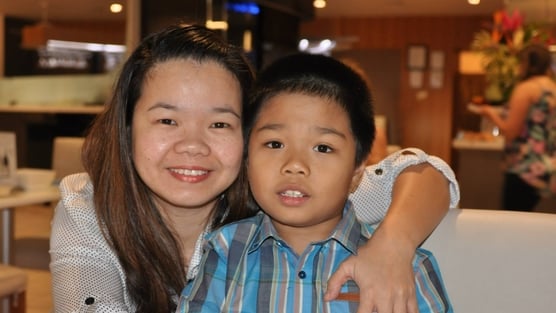 The rejection of her visa meant the family could be deported within 28 days.
Ms Sevilla appealed to Minister Dutton to reconsider.
"I hope the Minister will look at our case with compassion," Ms Sevilla told the Brisbane Times.
"Tyrone doesn't have the voice to tell everyone they need to treat him the same as other kids. He needs to stay in a place he feels he is safe and where he will have a better future."
Ms Sevilla was concerned her son would not have the same quality of life in the Philippines. The pair left the country when Tyrone was only two-years-old, he does not speak Filipino and the family has no close relatives in the Philippines.
Related content: The extraordinary challenge and joy of raising a child with autism.
They're saying we are going to be forced to leave, and that I only have 21 days to try and submit an appeal," she said.
"The failure to recognise Tyrone's vulnerability is likely to result in harm and continuing hardship, not only to Tyrone but also to our Australian family unit."
After the horrible news, Ms Sevilla started a change.org petition to help her cause.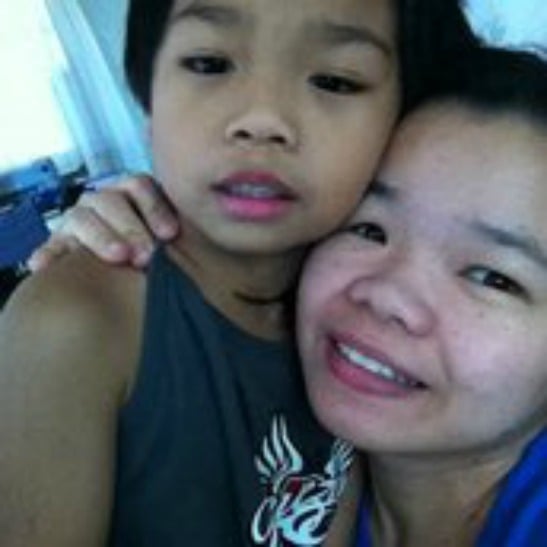 "I've worked for years, raising my son and studying to be a nurse," she wrote on the petition.
 "Yet all of it could be taken away because the government thinks that children with autism are going to be more of a cost to Australian society than a benefit – but that's just not true."
Related content: A new study has proven (again) there is no link between MMR vaccine and autism.
Ms Sevilla has since finished TAFE and is working as a clinical nurse.
She said she was overwhelmed by the support she was shown — especially when six-year-old boy Ethan Egart asked on ABC's Q&A why the Sevillas couldn't stay in the country.
The change.org petition had more than 122,000 signatures when it was handed to Minister Dutton.
"I hope that we can provide a good outcome for this family that I think they deserve," he told Radio National. 
 Ms Sevilla said the minister's comments relieved some stress and tension regarding the family's impending deportation.
Related content: Immigration Department aware of sexual abuse on Nauru, but failed to act.
"There's no guarantee at all that will be the last outcome of our case," she said.
"The bridging visa is just formality for us to stay here in Australia legally. But at the end of the day we still don't know if we can stay in Australia permanently."
Although Ms Sevilla hasn't received confirmation of the bridging visa yet, she was "really hopeful" of a good outcome.
As shocking as Tyrone's case is, it's not the first of its kind: earlier this year, Mamamia covered a six-month battle by Bangladeshi man Enamul Kabir and his family to gain permanent residency in Australia. The family's original application for a Skilled Residence Visa was rejected because their eight-year-old son, Srijon, has mild autism.
The family lodged an appeal with the Immigration Minister last November — and after 70,000 people signed a Change.org petition, the Kabirs finally received confirmation of their permanent residency.
Do you have a news tip? Email us at [email protected]